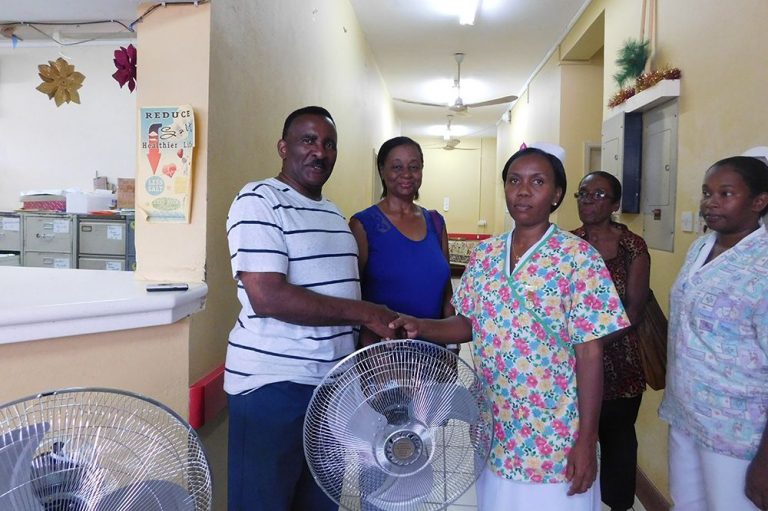 Vincentians in Winnipeg donate fans to MCMH
The St Vincent and the Grenadines Association of Winnipeg recently made a donation of fans to the Milton Cato Memorial Hospital.
Speaking at the handing over on Tuesday at the Kingstown clinic, outreach coordinator of the association John Jack said that after being asked to make a donation to purchase some fans for the hospital, the group decided to see how they could make a larger contribution.
He said a decision was taken for the group to purchase 20 fans, with 10 others being donated by individuals. He noted that the association, of which he is the founding president, would also be donating fans to all health clinics across the entire country.
"It is a pleasure to be here to have the opportunity to present fans…," Jack said.
The SVG Association of Winnipeg thanked the management of CD Veira Ltd (Singer) for their generous discount on the price of the fans and the management of Sports Locka Plus for the discount on the cost to have the fans engraved.
Jack told SEARCHLIGHT that the project to supply electric fans to health clinics throughout St Vincent and the Grendines is an initiative of New Montrose resident Lynette Glasgow. He said the association saw the project as worthwhile and therefore piggybacked on the venture.
Staff nurse at the clinic Sue-Ann Moore thanked Jack and the association for their much needed donation.(CM)