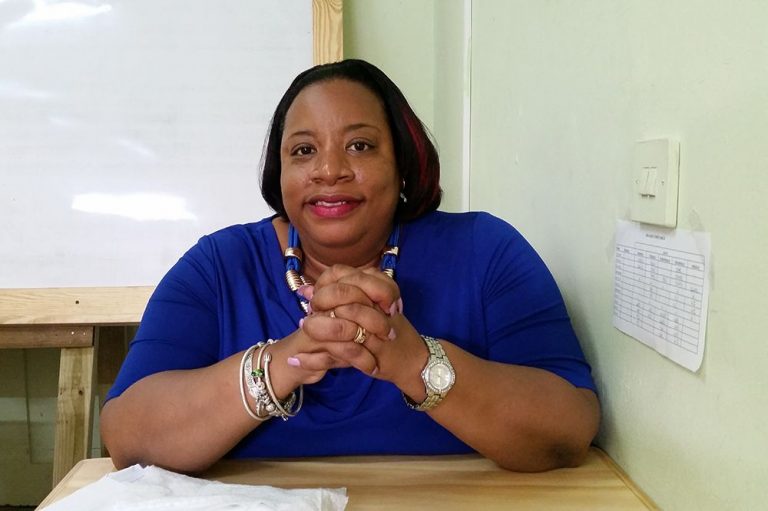 Missing GHS package returned
A package that arrived in St Vincent and the Grenadines last year addressed to the Girls' High School (GHS) and had disappeared, has been found and delivered to the school.
In the Tuesday, January 10 edition of the SEARCHLIGHT, headmistress of the GHS Andrea Bowman explained that the package, which was one of two boxes that had arrived, contained audio-visual equipment that was donated for the school's recently opened Seat of Business Excellence.
Bowman explained that although the school had already, through the Ministry of Education, filled the requisite paperwork to receive the boxes, the box containing the actual equipment could not be located.
One of the school's business teachers, LaToya DeRoche-John, told SEARCHLIGHT yesterday that late Monday afternoon, the school was informed that the package had been found.
"On Monday afternoon a shipping agency called the school to state that the box had been delivered in error to somebody else and that the person brought it back to the shipping agency," DeRoche John explained.
She also said that on Tuesday, they were contacted by personnel from the Customs and Excise Department and the Port Authority enquiring about the status of the box, after having read the story in the January 10 issue of SEARCHLIGHT.
DeRoche-John stated that she was elated that box was found, especially because of the value of the equipment which it contained.
"We are very, very happy; that is like US$1,200 worth of equipment that was in that box, so we are very excited.
"We thank the SEARCHLIGHT newspaper for writing the article to bring it to everybody's attention. I think Miss [Jehann] Jack could feel more comfortable that her donation did not go astray, but that that the students could benefit from it," the overjoyed business teacher said. (CM)