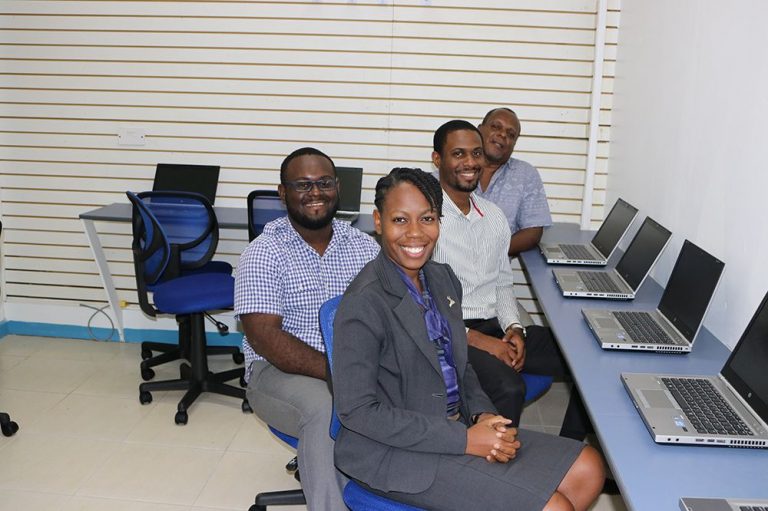 Dream Center SVG launches new training courses
Dream Center SVG, a newly established training centre in Kingstown, on Wednesday announced the launch of its new suite of professional development training and CXC courses.{{more}}
The Dream Center will offer the following professional development courses, commencing January 16, 2017: Android Mobile App Development; Web Development; Intellectual Property Training Series: Fundamentals of Copyright Law; Patent Protection; Trademark Law.
"We are offering a unique product. We want to equip unemployed individuals with valuable skills that, if rightly applied, can transform them into entrepreneurs. For those who have already had exposure to Information Technology (IT), we want to prepare them to take advantage of the booming IT sector that is relatively untapped here in SVG. Those are the primary goals of the App Development and Web Development courses. Our Intellectual Property Training Series is primarily aimed at persons who are creating new ideas and products every day: musicians, artists, fashion designers, app developers, web developers etc. The series will provide them with the tools necessary to promote and protect their brand." – Maurice John Jnr, Center Manager.
The Dream Center will also offer the following CXC courses: Technical Drawing with AutoCad for CXC, English A for CXC.
"The Technical Drawing CXC course is something that we are particularly proud of. The course is unique in that it focuses on the use of AutoCad and exposes each student to 3D property rendering. These are skills that are in high demand today. Our course facilitator is a highly experienced professional with a 100 per cent success rate in the delivering of the course. We are encouraging secondary school students from as early as Form 3 to sign up for this course, as well as career professionals who are seeking to hone their skills in AutoCad," said Maurice John Jnr, the centre manager.
Located in the Browne's Building on Grenville Street, Kingstown, Dream Center SVG operates from a high-tech training laboratory fully equipped with computers and audio-visual facilities in an air-conditioned room. Each cohort is limited to 12 students, which allows for personal assistance and guidance throughout the course term. All courses our courses are offered in the evening. Once fully up and running, the Dream Center will offer more evening classes for CSEC, CXC and CAPE students.
For course details and schedules, call 784-451-5669 or email [email protected]