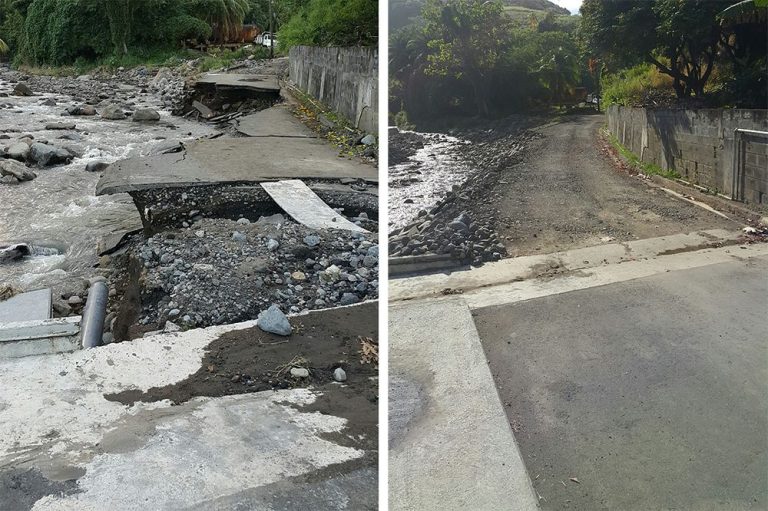 Access to Congo Valley restored
The Congo Valley access road, which had been damaged during the passage of the November 28, 2016 trough system, has been repaired.{{more}}
The weather system had rendered the road which runs alongside the Grand Sable river impassable, cutting off vehicular access to the Mountain Top bottling plant, the SVG Cocoa Company, the Jennings catchment area of the Central Water and Sewerage Authority, 10 farms and a few private homes.
The Congo Valley area is also a popular recreation site, where persons hold goat cooks and river picnics on weekends and public holidays.
It is not clear if the work that has been done is a temporary fix or of a more permanent nature.