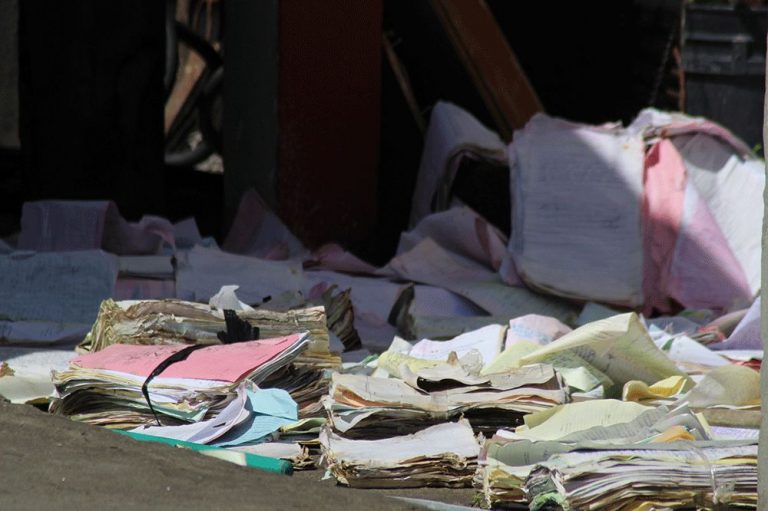 Files are old documents, no need for concern – Superintendent
The documents seen strewn about the back of the Calliaqua Police Station on Wednesday, December 28, are not current files.
That assurance was given by head of the Calliaqua Station Superintendent Elton Jackson when contacted by SEARCHLIGHT.
On Wednesday, a woman from the Calliaqua area reported that she had seen a number of documents on the ground at the back of the station yard. The concerned woman said that she had a case in court and worried that the paperwork for her case could be among the documents that she saw.
She added that it seems as if the documents had got wet and were placed outside to dry.
But when contacted on Wednesday, Superintendent Jackson said that there was no need for panic, as the files were old documents "from way back."
"That's not the case and there is no need for alarm. We are cleaning and from time to time we do that," said the Superintendent.