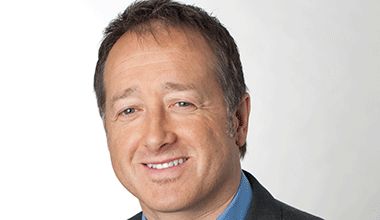 Reid confirmed as new CEO of Cable & Wireless
John Reid has been confirmed as chief executive officer of C&W Communications ("C&W", or the "Company"), effective November 7, 2016. C&W serves 18 countries and is one of the largest full service telecommunications and entertainment providers in the Caribbean and Latin America. The Company was recently acquired by Liberty Global plc "Liberty Global", the world's largest international TV and broadband company.{{more}}
"This is a time of meaningful change and development for C&W, and I am excited for the expertise and continuity that John brings to this growing region," said Mike Fries, CEO of Liberty Global. Reid is tasked with aligning the former UK-based company with Liberty's Latin America and Caribbean ("LiLAC Group") division, while strengthening the Company's growth opportunities, in particular triple-play, mobile data and fixed-mobile convergence, and seizing on the significant business-to-business and wholesale opportunities in the region.
"I am honored to lead C&W Communications into the next phase of our development. I look forward to achieving our growth objectives, creating greater value for our stakeholders, and transforming our employee and customer experience," Reid said.
Reid, a Canadian national, is uniquely positioned to take C&W to its next chapter as he has over 28 years of telecommunications and cable television experience, and has spearheaded complex integrations and pioneered a culture of transformation and engagement, first in Canada, and during the past 11 years, across the Caribbean. Prior to his role as interim CEO of C&W, Reid served as C&W's president, Consumer Division and was part of the executive leadership team at C&W that achieved in excess of $100m in synergies in less than 18 months following the Columbus transaction.
At Columbus, where he was president and chief operating officer, he led the Company to become a leader and innovator in the broadband and entertainment industry across the Caribbean and Latin America. Prior to Columbus, John held various roles with Canadian MSO Persona, holding the position of executive vice-president and chief operating officer.
John holds a B.A. and an M.B.A. from Memorial University of Newfoundland, serves as the chair of Bahamas Telecommunications Company (BTC), a 49 per cent subsidiary of C&W, and is a member of the Advisory Board of Caribbean Tales.