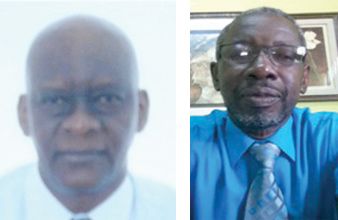 AEC to host Keswick Convention 2015
The Association of Evangelical Churches (AEC) will be hosting its annual Keswick Convention this coming weekend, the theme for which is: "The Lordship of Jesus Christ."{{more}}
The convention, which represents the coming together of gospel or evangelical churches of St Vincent and the Grenadines, was held in 2013 and 2014 and this year the organizers are expecting a large turnout to the five-day convention.
The convention begins this Saturday, May 2 at 8 a.m. with a prayer breakfast at the Christian Life Ministries (CLM) in Glen, next to the Facey Trading Building. The speaker for the prayer breakfast is Bishop Wendell Roberts, senior pastor of the New Life Ministries in North Union. He will be focusing on the Unity of the body of Christ. A 20 dollar contribution is required for the prayer breakfast.
On Sunday, May 3, starting at 6 p.m. the Convention will continue at the New Testament Church of God, at Wilson Hill. Keynote speaker Reverend Emerson Boyce, a staff member with the Evangelical Association of the Caribbean (EAC), serving as the secretary general/CEO and executive director for the Commission on Evangelism and Missions, will speak on the topic, "The Cross" on Sunday night.
The convention continues nightly at 7 p.m. and during the day from Monday, May 4 to Wednesday, May 6. On Tuesday night he will speak on the "The Cross and God's Mission" and then on Wednesday, he will focus on the "The Character of the Believers' Salvation." During the day from 11:45 a.m. to 12:45 p.m. at Kingstown Gospel Hall Assembly, the Reverend Paul J Duncan, administrative dean of the Miami Theological Seminary (MINTS) St Vincent chapter, and assistant pastor of the Arnos Vale Covenant Assembly, will be the daytime speaker. All are invited to attend.