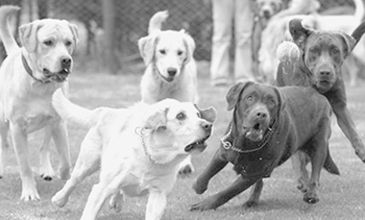 VSPCA to hold World Animal Day celebration
On Saturday, October 4, from 9 a.m. to 4 p.m. at the Arnos Vale Playing Field, the non-profit Vincentian Society for the Prevention of Cruelty to Animals (VSPCA) will join countries around the globe in celebrating animal life in all its forms and the roles they play in humankind's existence.{{more}}
Three significant events will take place that day: a dog and cat spaying and neutering clinic; the launching of the VSPCA's "Vet Mobile," and blessings for the van and the animals of SVG.
"One of the VSPCA's top goals is to reduce the overpopulation of unwanted and uncared for dogs and cats throughout SVG. The only humane, proven long-term way to do this is through simple surgical procedures called neutering and spaying (also sterilising, 'tying off', altering). This prevents males from impregnating countless females, and females from having litters," a release from the VSPCA said.
The clinic will start at 9 a.m, and the VSPCA said if a pet is being brought to the clinic for these procedures, be sure that pet doesn't eat that morning.
Since the debut of VSPCA's mobile animal clinic in May 2014, the number of dogs and cats being sterilised has skyrocketed. Compare: 75 VSPCA-subsidised spays/neuters their first year of operation; 181 the second; 581 total since January 2014, with 443 being post-Vet Mobile. Its launching starts at 2 p.m.
The Vet Mobile will receive a blessing, as will all the animals of SVG. Since 1931, on this date – the Feast Day of St Francis of Assisi, the Patron Saint of Animals – blessings for animals have been held in churches of all religions, synagogues and open fields throughout the world.
"Come join the first such celebration in St Vincent and the Grenadines. See a demonstration of VSPCA's vital work. Find out why these procedures are so important to the health and well-being of not only our pets, but to the nation as a whole. Come and show your appreciation and respect for all of SVG's animals!" the release said.