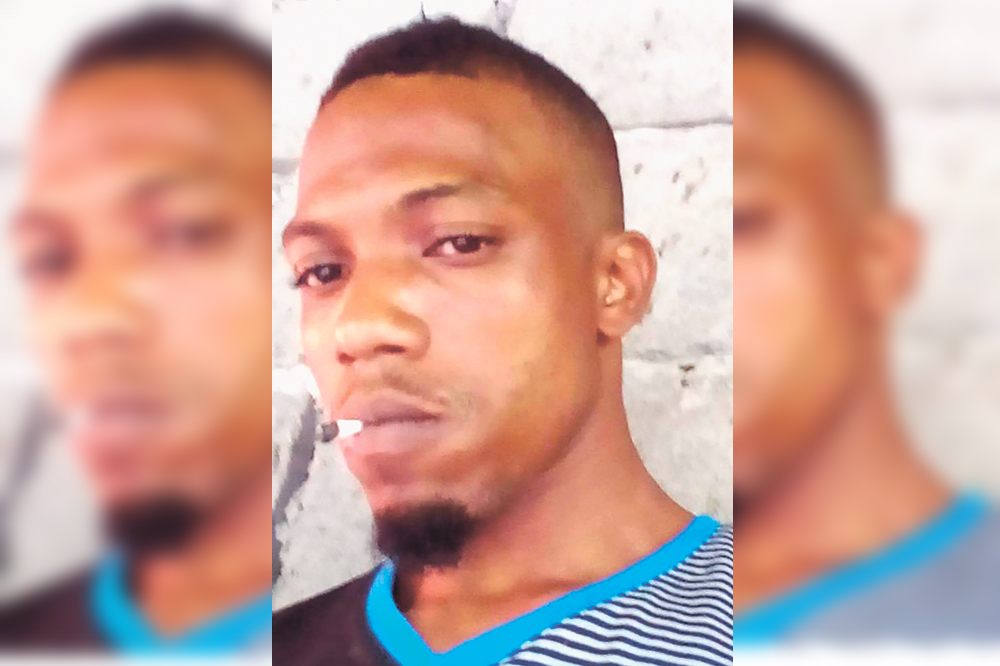 Front Page, Main
April 20, 2018
'War Teacher' shot dead by police
A 26-YEAR-OLD MAN, known to his friends as "War Teacher", was shot and killed by police officers patrolling the Gibson Corner area, last Tuesday, April 17.
Brice Raffique Chewitt, originally from Calliaqua/Glen in East St. George, was shot twice, at around 3.45 p.m. by officers mainly associated with the narcotics division of the Royal St. Vincent and the Grenadines Police Force (RSVGPF).
A press release from the RSVGPF Public Relations Department, issued last Wednesday, April 18, said members of police force were on mobile patrol in the Gibson Corner area when Chewitt was seen walking along the public road acting in a suspicious manner."As a result, members of the party alighted the vehicle and approached him; he ran into some bushes then drew a firearm and pointed it at the police, the police opened fire and he was shot in his chest and arm. He was taken to the Milton Cato Memorial Hospital where he was pronounced dead on arrival. The coroner was informed", said the police's release.It was also reported that a firearm (.45) and eight rounds of .45 ammunition, two portions of cocaine and a portion of cannabis, were found on Chewitt.Persons in the area said that Chewitt ran into the yard of resident Donald Collins, leaving his slippers behind on the main road.The police say Chewitt was a suspect in several matters, including the March 15 robbery of the Lions Club Lotto Booth at Heritage Square.In relation to the lotto booth robbery, Kishron Jackson of Rockies was charged, that he, on March 15 at Heritage Square, with intent to commit the offence of murder on Veron Williams of Kingstown and Errol Hinson of Enhams, did an act which was more than merely preparatory.He is also charged that he did agree with another person, in the same place and on the same date, that "a course of conduct shall be pursued, which if the agreement was carried out in accordance with their intention, would involve the commission of the offence of robbery."Jackson is currently on remand.