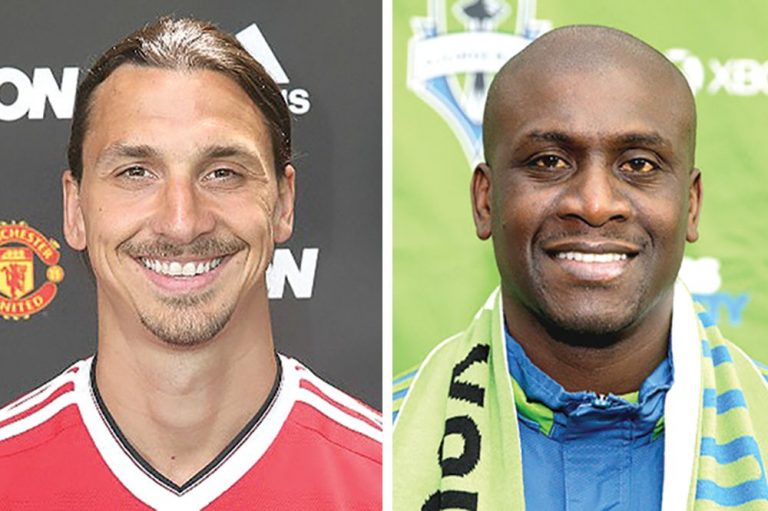 Local Vibes
April 16, 2018
Zlatan Ibrahimovic, Ezra Hendrickson, And A New Vincentian Storyline
Until today, the Swedish football star Zlatan Ibrahimovic and St Vincent and the Grenadines (SVG) have never been put together in a sentence before. But his arrival in the USA's Major Soccer League (MLS) and his extraordinary performance in 19 minutes of play last Saturday has provided such a moment. For, in the 71st minute of play and with his team, the LA Galaxy losing 3-1 to their rivals, Ibrahimovic entered the game and completely transformed the contest. He thundered his first goal from about 40 yards out. And in the dying minutes of the game he scored the winning goal that gave his team an astonishing 4-3 victory.
Unsurprisingly, the football world genuflected to the sheer magic of one of the greatest players in the modern game. Certainly, Ibrahimovic is coming to the end of a glorious career. But it is a career that has seen him play and win trophies at several of the greatest football clubs in the world – Barcelona in Spain, Paris Saint Germaine in France, Manchester United in England, and Inter in Italy. And along the way, he has been coached by some of the greatest coaches in the history of the game, none more so than Jose Mourinho, currently of Manchester United, and Pep Guardiola, currently of Manchester City.
It is precisely at this point that Vincentians should take extra note of Ibrahimovic's performance. For, in the moments prior to entering the soccer field, Ibra was seen in deep conversation with an assistant coach holding a sheath of papers in his hands, from which he gave final coaching instructions to Ibra. And that assistant coach was none other than Ezra Hendrickson, former Vincentian soccer captain, and arguably the greatest Vincentian soccer player of all time.
No one other than Vincentians might find value in that moment. But we should. Two points stand out. First, Hendrickson's career as a professional soccer player and coach have allowed him to work in the same universe as some of the greatest players in the game. In fact, Ashley Cole, the finest English left-back over the last 20 years, and multiple winner of the English Premier League with Arsenal and Chelsea, also plays for the LA Galaxy under Hendrickson's tutelage.
Second, however, Hendrickson's work with Ibra underlines a broader point: Vincentians have the capacity to reach the highest level of excellence in every field of human endeavour. Whether in sports, or in medicine, or in engineering, or in academia, simply name the field and Vincentians outside of St Vincent and the Grenadines have demonstrated time and time again that given the opportunity, they can perform at the highest level everywhere.
Ezra Hendrickson's story, then, should not be seen as an aberration. Instead, it should serve as an inspiration to our children and their parents that the capacity to achieve great things lies within all of us. We should also be reminded that the global stage has room for Vincentians who are willing to give of their very best. And one more thing: the next time we hear that Ibra has produced another magnificent performance for LA Galaxy, we should remember that our fellow Vincentian, Ezra Hendrickson, is on the training ground with Ibra five and six days a week, preparing him to take the MLS by storm. It is, indeed, a new Vincentian storyline.