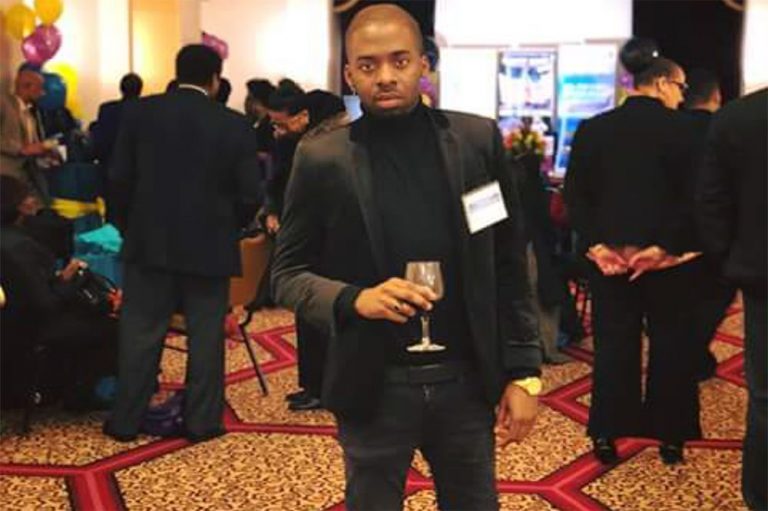 Local Vibes
March 23, 2018
Vincentian entrepreneur banking on international flights to AIA
A Vincentian entrepreneur looking for a more convenient travel option to St Vincent and the Grenadines (SVG) is encouraged by the tremendous success of Air Canada's direct service from Toronto to the Argyle International Airport's (AIA).
Jonell Goodluck, also known as DJ Yung Hova, attended Caribbean Airlines' (CAL) official launch of non-stop service between John F Kennedy International Airport (JFK) and AIA on March 12 at Wyndam New Yorker Hotel in Midtown Manhattan. DJ Yung Hova, who recently opened a bed and breakfast, 'Belvedere Apartments' at Brighton in SVG with his parents, expressed
his delight at the new service.
"I always loved inviting my American friends to SVG, but the all-day, stopover connection was hectic. Now they can go straight and get there in about five hours. That is great for SVG and for the future of our tourism and the hospitality sector."
Glen Beache, chief executive officer at SVG Tourism Authority (SVGTA) was equally optimistic about the impact of this route on SVG's future.
"We are so grateful that the people at CAL provided such tremendous support for travellers to visit what I consider to be the most diverse destination in the Caribbean, with over 32 islands. This is exciting for my generation, but I think the next generation is poised to do exceptionally well, and will benefit greatly from this service."
Hosted by the SVGTA and CAL, the event attracted well over 200 travel and hospitality industry representatives, entrepreneurs, and various members of the Vincentian diaspora.
The soothing rhythms of live pan music, provided by artiste Rodney Small, invoked the Caribbean vibes under the threat of snow.
Master of Ceremonies Ricardo Adams, chair of the Carnival Development Committee, introduced speakers Beache, Cecil McKie, Minister of Tourism, Sports & Culture and Carl Stewart, Marketing executive at CAL, who all outlined their vision of working together to develop and expand the tourist and hospitality industries through this service. Adams used the opportunity to market the upcoming Vincy Mas 2018 festival. McKie described the benefits of a vacation to an archipelago of 32 islands offering diverse experiences for travellers from North America, and Beache challenged the significant Vincentian diaspora to partner with him to try to surpass the extremely successful 93 per cent flight load standard set by Air Canada's current winter route.
As the event wound down, McKie expressed satisfaction at the turnout, "I am absolutely delighted at the turnout this evening; we had great representation from Vincentian groups and organizations, the travel industry and the media. We achieved our objective to inform them of the new availability of non-stop service between the US and SVG. They were receptive and I am confident that they will now take the message out to tell the entire world what we are offering.
CAL's weekly service, which will operate every Wednesday, began on March 14. Tickets will be available online at CaribbeanAirlines.com and other online ticketing services, as well as from traditional travel agents.(TR)