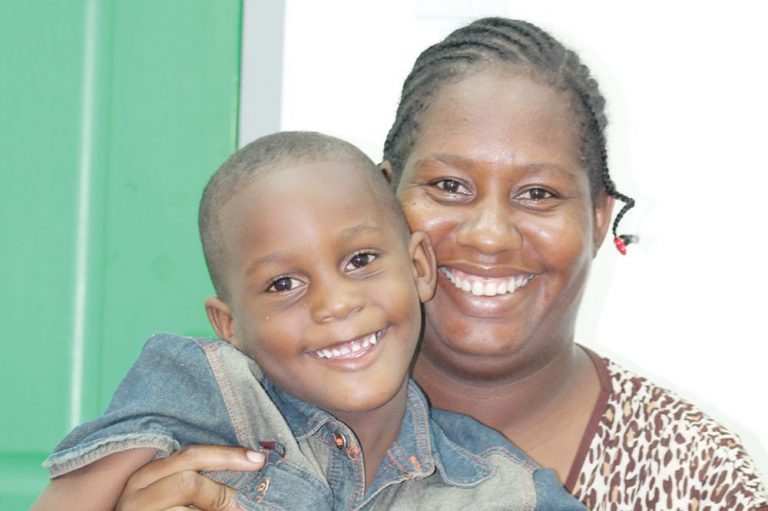 Local Vibes
November 3, 2017
Autistic student back in school, doing well – mom
Lancelot Junior Douglas, the five-year-old child who made headlines when he was removed from mainstream schooling, is back in class and doing well.
Last September, Tamisha Cupid, Lancelot's mother, sought the help of the media after her son, who is autistic, was removed from the Layou Government School because of an incident involving a teacher.
During the incident, a toy car accidentally struck the teacher in her face.
Cupid had told SEARCHLIGHT back then that Ministry of Education officials had suggested that Lancelot take up schooling at the School for Children with Special Needs at Fernside, but in her opinion, he did not belong there.
After meetings, Lancelot was eventually allowed to return to the Layou Government School and last Monday, Cupid said that he has been doing well and has readjusted.
She explained that despite an incident on Monday, when he was involved in a fight, there have been no other issues.
"Since he went back to school, the teachers have been working with him and helping him understand how to behave in school," said Cupid.
She added that at times, "there [are] little ups and downs," but Lancelot is doing fine, and the teachers usually work well with him.
"He will do his work and if he get upset, they (the teachers) will take him for walks and stuff and cooperate with him," explained Cupid, who noted that she spoke with her son after the incident on Monday and everything was fine.
"I am very happy he is back in school and I am thankful for that," Cupid said.
She, however, noted that the only other thing that bothered her was that she was forced to apologize in front of the entire school population for talking to the media about the incident.
"I had to stand up in front the school and apologize, but to me I did nothing wrong," stressed Cupid.
Autism is described as a neurobehavioural condition, present from early childhood, characterized by difficulty in communicating and forming relationships with other people and in using language and abstract concepts. Because of the range of symptoms, the condition is now called autism spectrum disorder (ASD).
According to WebMD, children with autism have trouble communicating and understanding what other people think and feel. This makes it very hard for them to express themselves either with words or through gestures, facial expressions, and touch.
A study conducted in the United Sates claims that autism prevalence figures are growing. It noted that more children will be diagnosed with autism this year than with AIDS, diabetes and cancer combined.