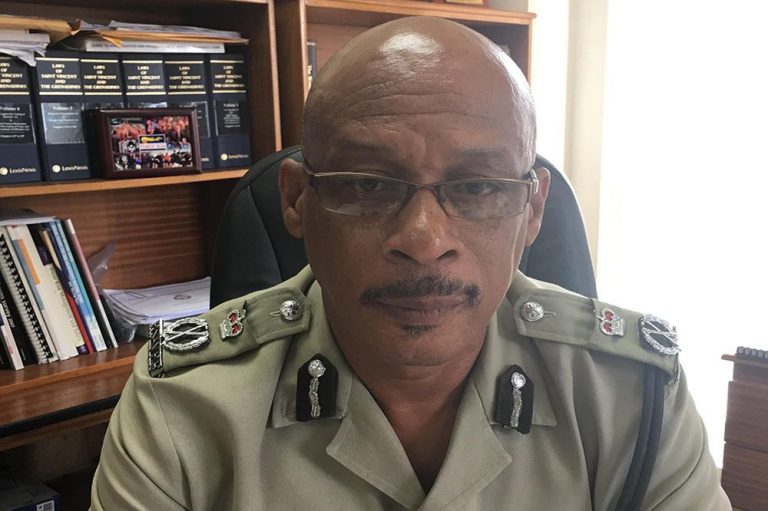 Local Vibes
July 21, 2017
Transfers should not be seen as punishment – Police Commissioner
The transfer of three executive members of the Police Welfare Association (PWA) should not be viewed punishment; if action were to be taken against them, it would be criminal or disciplinary.
Commissioner of Police (COP) Renold Hadaway made this assertion in relation to three members of the PWA who were transferred to police stations at Union Island, Owia and Chateaubelair, days after threats were made in voice notes by members of the PWA to "storm" the office of the Prime Minister.
The three voice notes containing the threats were made public last weekend and on Monday, head of the PWA Sergeant Brenton Smith and executive members constables Kenroy Martin and Jeremain Roberts, said to be participants in the Whatsapp group chat, were transferred.
"Transfer is a regular occurrence within the organization; transfer is not a tool used as punishment…punishment that more than likely would come out of this matter is either disciplinary or criminally," said Hadaway.
Speaking to SEARCHLIGHT yesterday, the top COP stated that not only did the officers admit to being the ones on the voice notes, but an investigation has also been launched into matter.
"Internally we have launched an investigation and that will inform us as to what course of action we can take. At the same time, I've written for legal direction on the matter; that as well will inform us. That's the focus in regards to the punishment," he said.
Hadaway also opined that the statement should be treated as a threat.
"If someone said, as is stated, that they're going to storm the Prime Minister's Office and they want it to hit the news and to hit the news hard, what's that is telling us?
"That is telling me that there is some intention behind of it, because it's not just a visit to the Prime Minister's Office, because if anybody and if the Welfare Association goes to the Prime Minister's Office to get matters redressed, how is this going to hit the news and hit the news hard?"
In an interview on Wednesday, defence attorney Israel Bruce, who represents PWA head Brenton Smith, told SEARCHLIGHT that threats to "storm" the office of the Prime Minister were not to be interpreted as a threat on his life, but as executives being forceful in their request to have their concerns addressed.
The Commissioner, in response, said that Bruce's interpretation is his own; however, the hierarchy of the organization views the situation differently. He reiterated that the matter is under investigation, which would inform them of the course of action that would be taken.(AS)