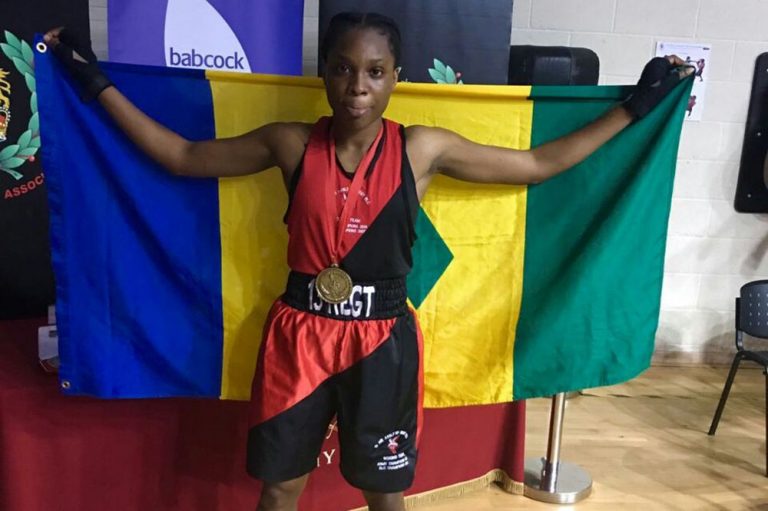 Vincentian boxer wins fifth career fight in the UK (Plus Video)
Vincentian boxer Keyisha Ellis-King won her fifth career fight Thursday night.
Ellis-King, now has five wins, one by knockout (KO) and three by technical knockout (TKO). She fought out of the red corner Thursday night in the United Kingdom (UK) at the Aldershot Garrisson. Her opponet was saved by the bell and Ellis-King dominated the three rounds.
Ellis-King is originally from the Grenadine island of Canouan and is currently the only undefeated 64kg boxer in the UK armed forces. Her win last night saw her moving up from Development A to a Development B class boxer. Her next step is to become an elite then pro class fighter.
She begins training for national events in August and that training will last until November.She will have her first national fight after that.