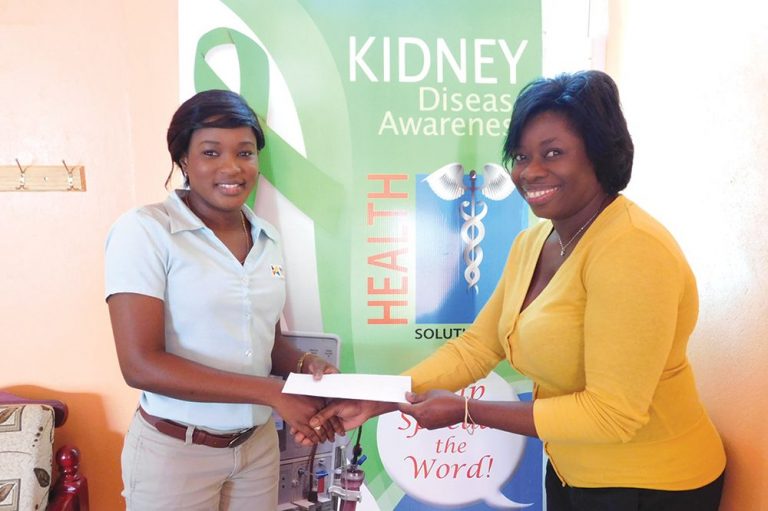 Massy donates to help kidney patients
Massy Stores has offered a $1,000 helping hand to two haemodialysis patients, demonstrating it is more than just a supermarket chain.
The regional retail giant collaborated with the St Vincent Kidney Association in selecting the two individuals, who received $500 each for their treatment.
"At Massy Stores part of our mission is caring about our communities and over the years we have seen the number of individuals who are in need of dialysis treatment on the rise," said marketing officer at Massy Stores Petra Plato.
Plato stated that this treatment can become costly over time, and with that in mind, the supermarket decided to ease the burden on two patients at the Health Solutions Inc.
Francine DeYoung of the St Vincent Kidney Association, formed in 2015, said the organization is tasked with heightening awareness of kidney disease in SVG and assisting persons with their ongoing medical treatment.
She said that this includes dialysis and carrying out social and fund-raising activities to assist patients in managing their ongoing treatment regime.