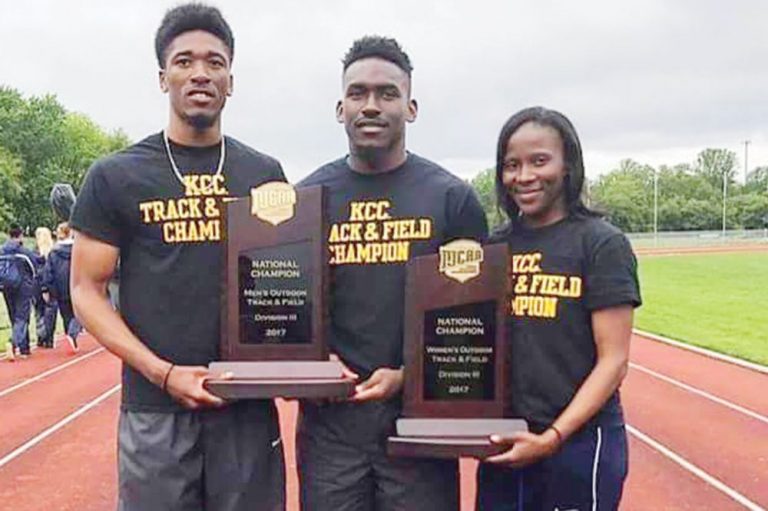 Vincentian athletes help KCC to NJCAA national title
Three Vincentian athletes enrolled at the Kingsborough Community College in New York played their part in helping that institution to lift both the male and female divisions of the National Junior College Athletics Association (NJCAA) Division III championships, staged in Columbia, Maryland.
Among the trio's inputs, was Rogike Thorpe who placed third in the 200m with a personal best of 22.06 seconds.
Kailon Kirby was second in the 400m, with a personal best of 49.10 seconds. Kirby also had personal bests in the 400m hurdles, the triple jump and the long jump.
In the 400 metres hurdles, Kirby ran a time of 55.23 seconds, leapt 13.81 metres in the triple jump and 6.49 metres in the long jump.
Meanwhile, Shantal Rouse finished second in the females 200m, in a time of 25.38 seconds and third in the 100m, in 12.32 seconds.
In copping the male division, Kingsborough's tallied 161 points, beating out second placed Gloucester, with 117 points.
Kingsborough Community College's females registered 138 points, with Hampton second with 127 points.
Twenty-five colleges contested the male division and 20 were in the female segment of the championships, which were staged from last Thursday to Saturday.