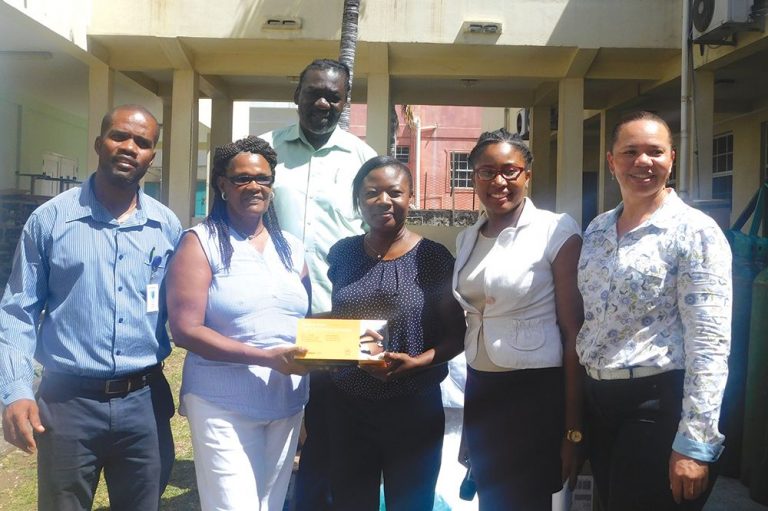 Local Vibes
February 23, 2017
Maryland, USA church donates medical supplies to hospital
A quantity of medical supplies donated by the Silver Springs Church of Christ of Maryland, USA was handed over to the Milton Cato Memorial Hospital (MCMH) today, February 23 by Lucy Stephenson and her husband James Stephenson who formerly lived in St Vincent and the Grenadines.
Lucy she felt the need to make the donation after a trip she took to St Vincent in 2015. She said that after taking a child to a clinic she realized that the clinic was in need of supplies.
"They did not have the basic supplies to use on that child, so we decided we were going to find some help for the medical system in St Vincent."
Stephenson stated that when they returned to United States in 2016 they sought help from their friends and were able to receive help from the Silver Springs Church of Christ.
She however assured that staff at the MCMH that the donation would not be the only one, adding that they are looking for other ways to source donations, not only for the hospital but the district clinics.
"As we get these, we will be bringing more to the hospital. We promise we are going to fight to help the hospital and the other clinics in SVG, because we love our island."