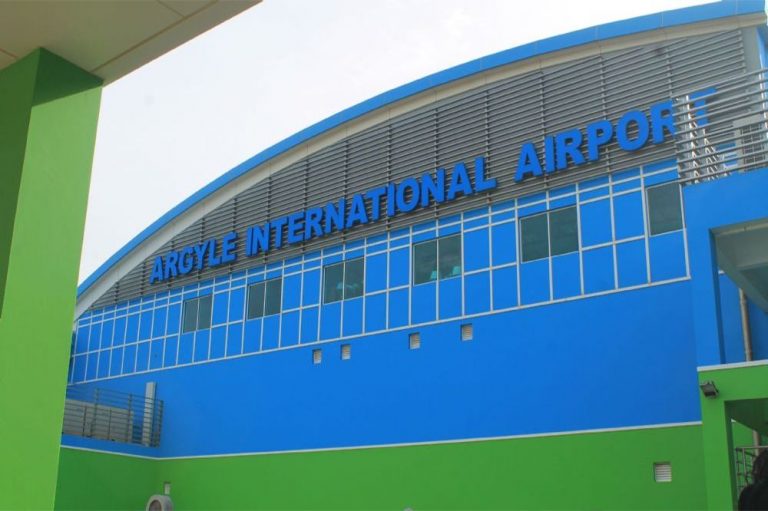 Local Vibes
January 23, 2017
Authorization granted by ECCAA for operations to begin at AIA
Authorization has been granted to the Argyle International Airport (AIA) to commence operations on February 14.
Prime Minister Dr Ralph Gonsalves made this disclosure during a press briefing today at Cabinet Room.
Reading part of a letter from the Director General of the Eastern Caribbean Civil Aviation Authority (ECCAA) Gonsalves said: "Authorization is hereby granted for the commencement of operations for the Argyle International Airport with effect from 00:01am on the 14th February 2017."
The Prime Minister said he was advised that specific authorization would be granted to regional airline LIAT which had requested permission to park an aircraft at the AIA after their last flight on the night of February 13.
In preparation for operations on February 14, there will be a full test of the operational facilities at the AIA tomorrow, January 24, beginning at 10 am, to determine if there are any problems to be rectified prior to the opening of the airport.
Additionally, on the February 4, there will be further testing of the emergency systems such as the fire brigade, coast guard, security and the National Emergency Management Organization (NEMO).
The Prime Minister said during this check period, entities would be required to complete a checklist to record finding and problems.
"Close attention should be paid to the specific details of failure and the sequence in which they occur in order to assist the more accurate identification of possible causes," he said.