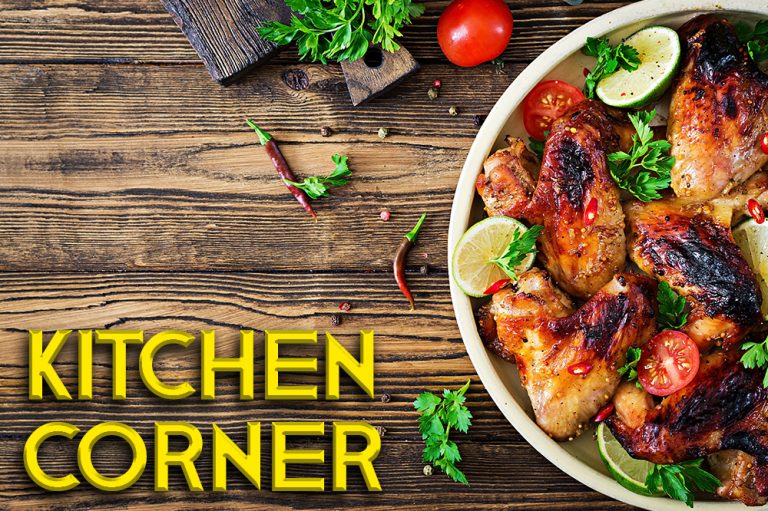 Kitchen Corner
June 6, 2023
Creamy Fried Chicken
You will need:
1 lb chicken breast or chicken thighs, boned.
Salt, pepper, and garlic powder
1 cup of flour
2 Tbsp of butter
2 Tbsp of oil
2 Tbsp of minced garlic
2 Tbsp of flour
1 cup of chicken broth
1 cup of heavy whipping cream
1/ 2 tsp each of salt and pepper
1 tsp each of garlic powder, smoked paprika, and onion powder
Method:
Butterfly cut chicken breasts and season both sides of chicken with some salt, pepper, and garlic powder or some green seasoning. In a container combine 1 cup of flour with a little bit more salt, pepper, and garlic powder Dredge chicken breast in flour/seasoning mixture. Heat a skillet over medium heat and melt butter and oil. Fry chicken in the skillet until both sides are golden brown.
Remove the chicken from the skillet once cooked. In the hot skillet combine minced garlic and flour. Stir until that thickens, add chicken broth and heavy cream stirring continuously. Add 1/ 2 tsp each of salt and pepper. Add 1 tsp each of smoked paprika, garlic powder, and onion powder stirring constantly until smooth. Pour over chicken and serve. Goes great with mashed potatoes.
Tip: Although the recipe calls for the seasoning of the flour that way, I usually add a few more things such as adobo all-purpose seasoning, paprika, a pinch of jerk seasoning and garlic powder.
I do not add additional salt unless it is needed at the end as the adobo has in salt. If you do not have chicken broth, then you can add one cube Maggi chicken bouillon to 1 cup water.