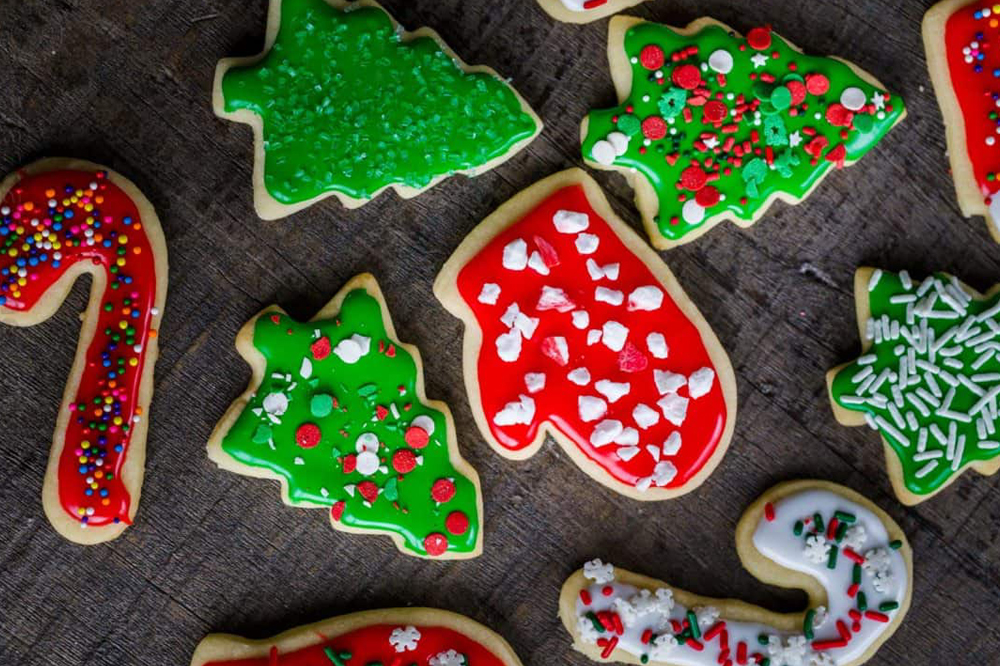 Kitchen Corner
November 22, 2022
Christmas Sugar Cookies
This is a delicious sugar cookie recipe that reminds me of the Danish Sugar cookies in the blue tin that is synonymous with Christmas so I know you will enjoy it.
You will need:
1 cup unsalted butter, softened at room temperature.
1 cup granulated sugar
1 egg, (large)
1 tsp vanilla extract
3 cups all-purpose flour, (measured correctly)
1 Tbsp baking powder
1/ 4 tsp salt

Method:
Preheat oven to 350 °F with a rack in the center. Whisk together flour with baking powder and salt in a small bowl and set aside. Using a stand-up or handheld mixer, beat the butter together with sugar.
To the mixture add vanilla extract and egg and beat to combine. To the butter mixture, add flour in 3 parts until fully incorporated.
Divide the dough into two equal parts.
On a lightly floured surface, roll into 1/ 4 inch thickness. Use a cookie cutter to cut out your favourite shapes. Bake cookies on a parchment or silicone-lined baking sheet at 350˚F for 10 minutes, or until the edges are just beginning to turn golden. Let the cookies cool for about 5 minutes on the baking sheet before moving them to a wire rack to cool completely. This batch makes about 40 cookies so you will probably want to cut down in half.