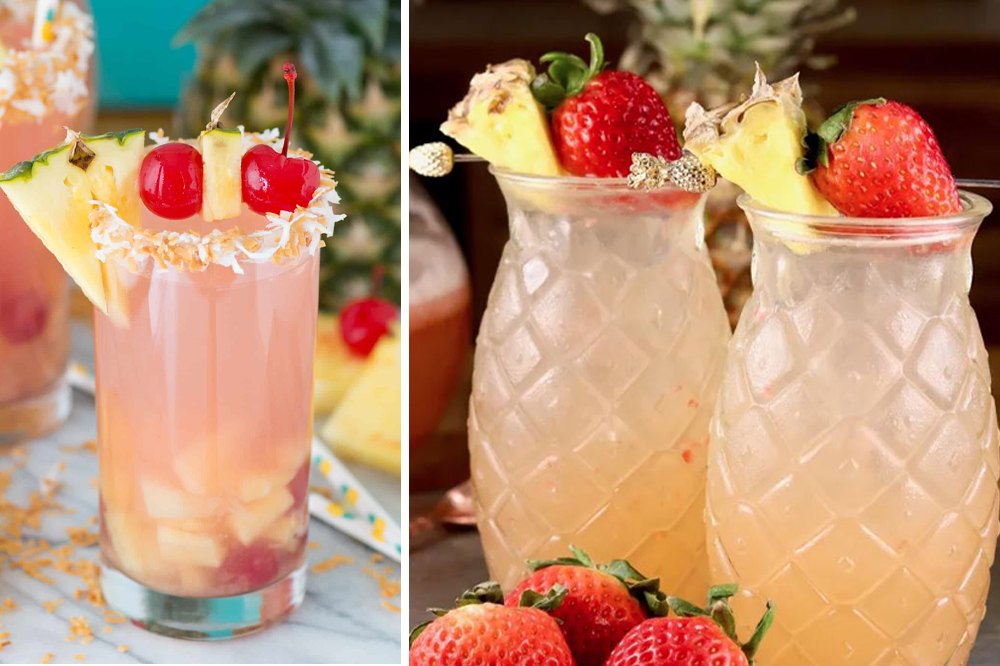 Kitchen Corner
November 8, 2022
Strawberry Pineapple Wine Punch and Pina Colada Sangria
Strawberry Pineapple Wine Punch
Drinks for everyone.
Feel free to add one of these drinks to your signature drinks list.
You will need:
1 cup strawberry puree
1 cup pineapple juice
750 ml Moscato wine
1 cup simple syrup
3 cups ginger ale
ice fresh strawberries and pineapple wedges for garnish – optional
Method:
Add strawberry puree to a pitcher with pineapple juice, Moscato wine and simple syrup. Top with ginger ale and mix to combine. Serve over ice and garnish with strawberries and pineapples.
Pina Colada Sangria
You will need:
1 1/ 2 cups pineapple juice, from about 2 cans of chopped pineapple, drain to get just the juice
1 1/ 2 bottles white wine
1 cup coconut rum, Malibu is fine
1 1/ 2 cups chopped pineapple, canned
1/ 2 cup maraschino cherries with a little bit of juice.
Method:
In a large pitcher, combine the pineapple juice, white wine, coconut rum, chopped pineapple, and maraschino cherries.
Stir to combine.
If serving right away, add ice. Otherwise, refrigerate 1 hour or overnight.