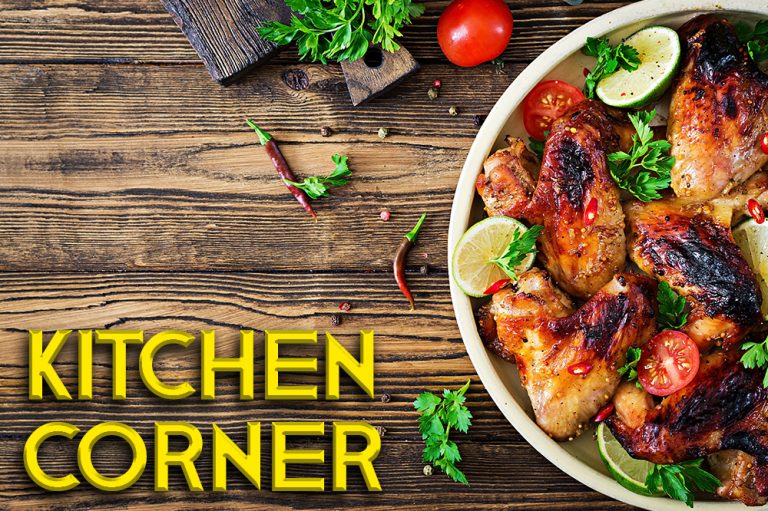 Kitchen Corner
June 28, 2022
Crispy Hawaiian Garlic Chicken
You will need:
1 1/ 2 pound chicken thighs boneless and skinless.
1/ 2 teaspoon salt
1/ 2 cup flour
1/ 4 cup cornstarch
1/ 4 teaspoon black pepper
oil for frying
1/ 4 cup soy sauce
1/ 4 cup sugar
3 tablespoons water
1/ 2 teaspoon ground ginger
2 tablespoons garlic minced
Method:
Cut the chicken into 1 inch pieces and season with salt and pepper. Heat oil on high heat, to 350 degrees. In a bowl, mix the salt, flour and cornstarch and coat the chicken in the mixture. Add about 1/ 4 of the chicken to the oil at a time, frying in batches. While the chicken is frying add the rest of the ingredients to a saucepan and bring it to a boil, whisking well. When the mixture
reaches a boil, turn off the heat. Once all the chicken is fried, toss it with the sauce mixture.
Tips: You can pre season your meat with some green seasoning.