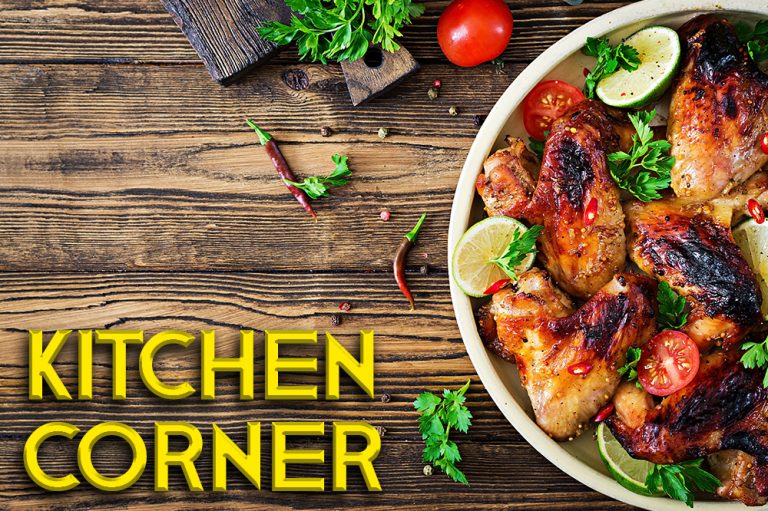 Kitchen Corner
June 14, 2022
Lemon Butter Sauce
Creamy lemon butter sauce pairs well with everything; from chicken, seafood, and beef, to pasta and veggies!
You will need:
1 lemon
6 Tbsp. butter divided into 4 tbsp. and 2 tbsp.
1 Tbsp. garlic minced
1 cup white wine or chicken broth
1/ 4 cup heavy cream or half & half
salt and pepper to taste
Method:
In a skillet over medium heat, melt 4 tbsp. butter and add minced garlic. Cook garlic down for 2-3 minutes, then squeeze in lemon juice. Continue cooking for 2-3 minutes, before adding white wine (or chicken broth). Stir. Simmer down for 2-3 minutes, then add in remaining butter and season with salt and pepper. Slowly stir in the heavy cream, and mix well. Serve, and enjoy!
Tips: Make sure to SLOWLY add the cream to the dish, or it will curdle. This is very important!
You can make this recipe low sodium by using unsalted butter and leaving out the salt. Try adding minced onions, or fresh herbs to mix things up!