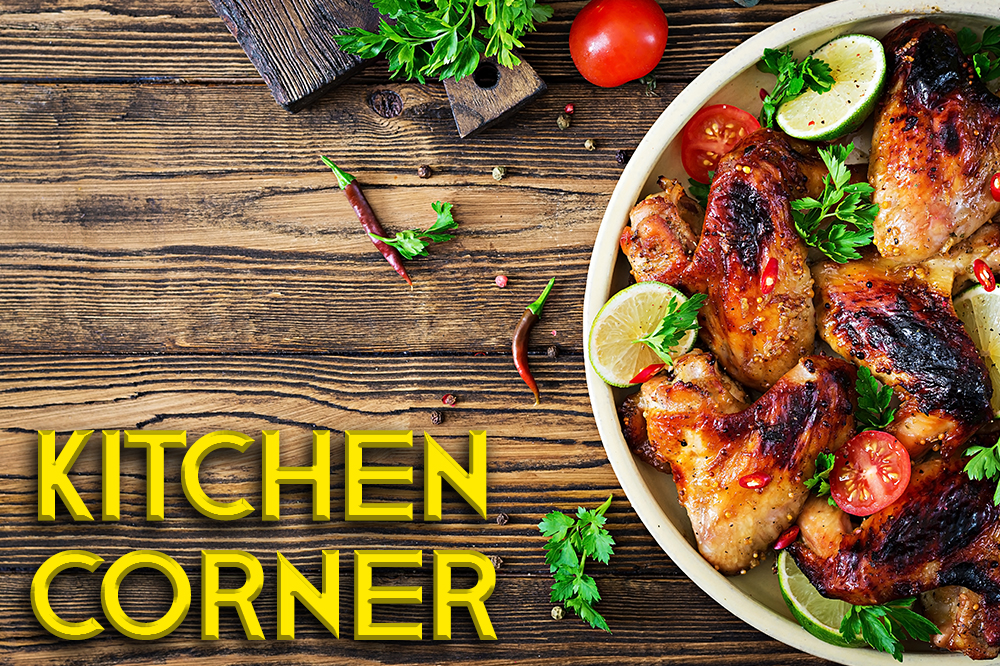 Kitchen Corner
March 1, 2022
Yellow Cake Mix Coffee Cake
I live a very busy life and sometimes I just don't have time to do a detailed 'from scratch' dessert for Sunday. When I come across an easy delicious recipe I get so excited. This recipe is so moist and the flavor jumps out at you. You won't be disappointed to give it a try.
You will need:
1 yellow cake mix
1/ 4 Cup unsalted butter melted
1 Cup brown sugar
1 Cup chopped pecans or nut of your choice
3 large eggs
1 1/ 2 Cup sour cream
Method:
Preheat oven to 350°F. Grease a 9X9 inch pan; set aside. Remove 2/ 3 Cup cake mix and combine with melted butter, brown sugar and chopped nuts; set aside. Combine remaining cake mix with the eggs and sour cream, mixing until batter is smooth. Pour half into prepared pan. Top with half of the nut mixture. Repeat layers. Bake for 45 minutes to 1 hour, until toothpick comes out clean.
Tips: You can substitute sour cream with plain or greek yogurt, butter milk or even cottage cheese. The textures are all similar.