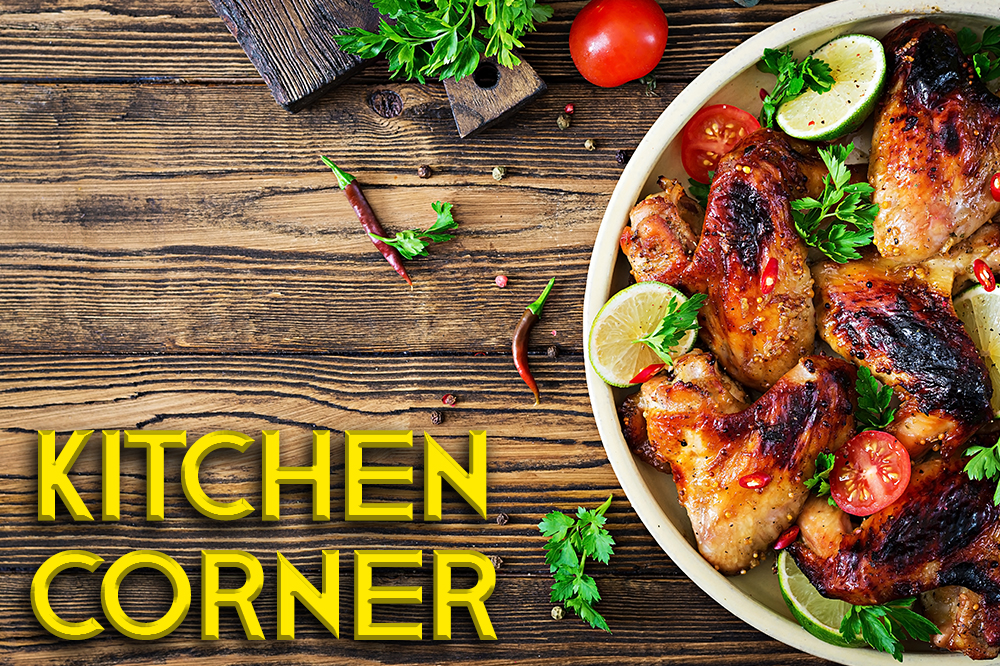 Kitchen Corner
February 15, 2022
Lemon Cheesecake
A delicious cheesecake with a twist. Don't be afraid to give it a try. It surely will surprise you.
You will need:
For the coconut cookie crust:
1 1/ 2 cups graham cracker crumbs; see notes.
1/ 2 cup sweetened shredded coconut
4 tbsp unsalted butter, melted and cooled slightly
For the lemon cheesecake:
4 8-oz blocks cream cheese, softened
3/ 4 cup granulated sugar
2 tbsp all-purpose flour
2 tbsp milk
1 cup sour cream
4 pcs large eggs
2 packages 4-serving size lemon instant pudding
Method:
Preheat oven to 300 if using a dark non-stick spring form pan; (if using a silver spring form pan, preheat oven to 325F).
Line the bottom of a 9-inch spring form pan with parchment paper and set aside.
Mix 1 1/ 2 cups graham cracker crumbs, 1/ 2 cup sweetened shredded coconut and 4 tablespoons melted butter until the mixture is evenly moist.
Press onto the bottom of your pan and bake for 10 minutes. Take out of oven and allow to cool while you work on your cheesecake. Using a handheld electric mixer or a stand mixer fitted with the paddle attachment, beat cream cheese, 3/ 4 cup granulated sugar, 2 tablespoons flour and 2 tablespoons milk until well combined (about 2 minutes on medium high speed).
Scrape the bottom and sides of your bowl.
Add 1 cup sour cream and stir until incorporated.
Switch to low speed and add eggs 1 at a time until each one is just blended. Then add 2 packages of lemon instant pudding and stir until combined.
The batter will look a little like scrambled eggs at this point; that's OK. Take a fairly large baking dish filled with hot water and put it at the bottom rack of your oven. Put your cheesecake on the middle rack and bake for an hour or until the cheesecake is puffy, still wobbly in the middle and the edges are starting to turn brown and separating from the edge of the pan.
Turn the oven off. Open the oven door slightly and keep the cheesecake in the oven for another hour. Take the cheesecake out of the pan by carefully running a sharp knife along the edge of the pan before releasing it.
Chill in the refrigerator completely – at least 4 hours (preferably overnight)
Tips: If you are using the large readymade cheesecake pans then cut the recipe in half. You can substitute sour cream with vanilla yogurt.