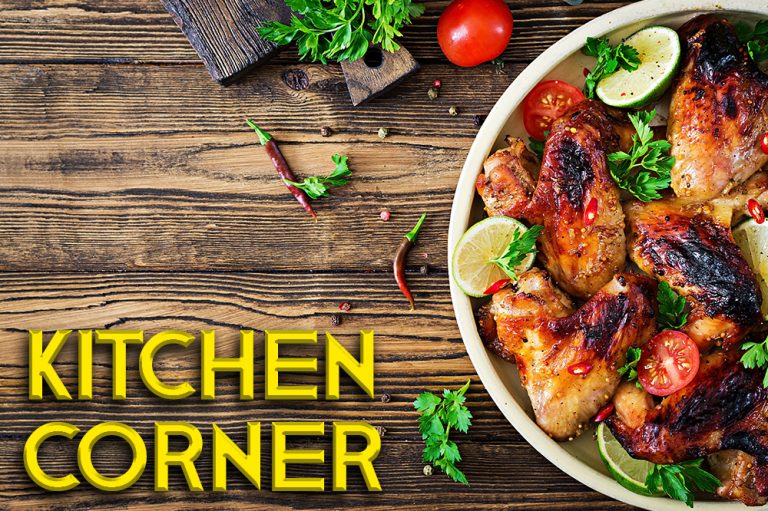 Kitchen Corner
January 18, 2022
Goulash
Don't be intimidated by the name. Goulash is just a one pot of pasta sauce, pasta, minced meat and whatever else you like. Its quick, easy and so delicious.
You will need:
1 tablespoon olive oil
2 pounds ground beef
2 large onions, chopped
4 cloves garlic, chopped
1 cup beef broth
2 cups of water
(2) 15-ounce cans tomato sauce
(2) 15-ounce cans diced tomatoes
2 tablespoons Worcestershire sauce
1 tablespoon Italian seasoning
1 tablespoon oregano (optional)
1/ 2 teaspoon salt
1/ 8 teaspoon pepper
2 cups elbow macaroni, uncooked
1 cup shredded cheddar cheese
Method:
When the pot is hot, add the olive oil, onion, and garlic; sauté for 3 to 4 minutes. Add the ground beef. Break up the meat with a wooden spoon and brown until no pink remains. Spoon off any excess liquid. Add the one cup of beef broth and stir to deglaze. Add the 2 cups of water, tomato sauce, diced tomatoes, Worcestershire sauce, and the remaining seasonings. Stir well. Stir in the elbow macaroni. Put on the lid, and let the pot simmer on low until the pasta is cooked. After all the pressure is released carefully remove lid and stir. Top with shredded cheese, optional.
Tips: I am not a big fan of whole tomatoes so if I am making my own pasta sauce I blend the tomatoes or I will just use the tomato sauce alone.