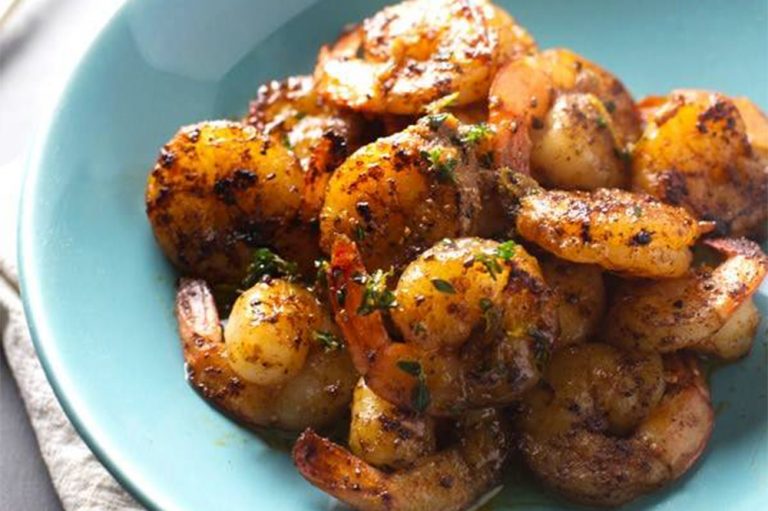 Kitchen Corner
December 14, 2021
Orange Brown Butter Shrimp
If you are looking for a new shrimp recipe for your Christmas lunch, then this is the one to try.
You will need: 1/ 2 cup butter 1 teaspoon fresh thyme zest of one orange 2 teaspoons minced garlic 2 lbs. raw shrimp 1/ 2 teaspoon chili powder salt and pepper to taste Method: Heat the butter in a medium skillet over low heat.
When the butter is melted, add the thyme leaves.
Stir and simmer, keeping the heat low (it burns easily), for 5 minutes or until the butter reaches a golden brown colour.
Remove from heat and stir in the zest. Pour the butter into a small bowl and let it rest for a few minutes. In the same skillet, with a light coating of the butter remaining, add the garlic and saute for 1 minute. Add the raw shrimp and the chili powder; shake or toss in the pan for 3-5 minutes or until the shrimp is no longer translucent. Serve with the butter and enjoy.