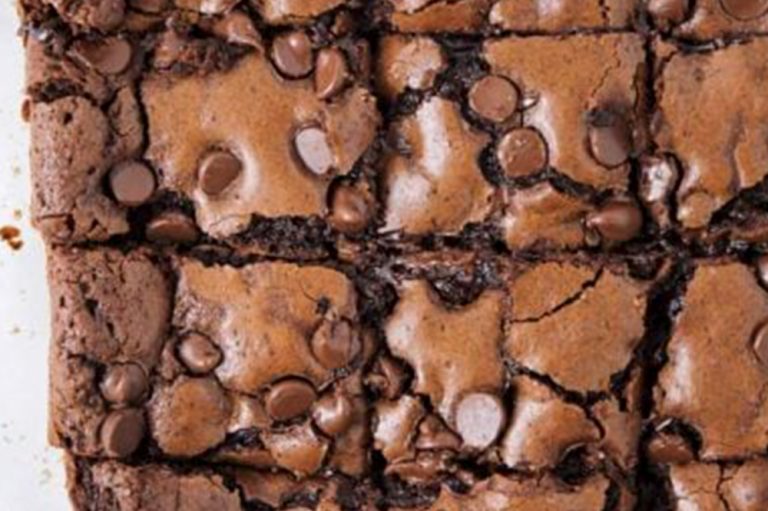 Kitchen Corner
November 9, 2021
Homemade Brownies
I USE THIS recipe all the time and it is my tried and true, go to, recipe.
You will need:
1 cup butter melted and cooled
2 tbsp vegetable oil
1 1/ 4 cup sugar
1 cup light brown sugar packed
4 eggs at room temp
1 tbsp vanilla extract
1 cup flour all-purpose
1 cup unsweetened cocoa powder
3/ 4 tsp salt
1/ 2 tsp baking powder
3/ 4 cup chocolate chips milk or semisweet
Method:
Preheat oven to 350º and lightly grease a 9×11 pan. Line with parchment paper. In a medium bowl, combine melted butter, oil and sugars and whisk well. Add eggs and vanilla and mix another 2 minutes. In another bowl, sift together flour, cocoa, salt and baking powder. Fold dry ingredients in with wet ingredients until just combined. Fold in 1/ 2 cup of the chocolate chips (reserving the rest
for the top). Pour batter into prepared baking dish and smooth until even. Top with remaining chocolate chips and bake for 25-30 minutes (middle should no longer jiggle). Let sit in pan for an additional
10-15 minutes then remove from pan and let cool before cutting.
Tips: Use a plastic knife to cut with minimal mess.