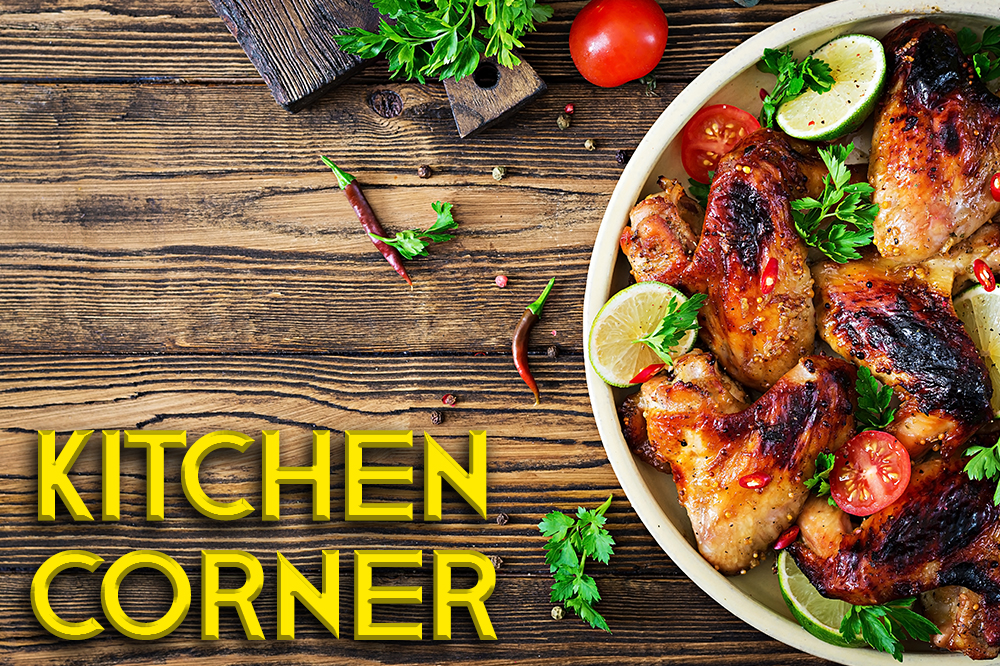 Kitchen Corner
November 2, 2021
Herb & Cheese-Stuffed Burgers
You will need:
1/ 4 cup shredded cheddar cheese
2 tablespoons cream cheese, softened
2 tablespoons minced fresh parsley
3 teaspoons mustard, divided
2 chives, thinly sliced
3 tablespoons dry bread crumbs
2 tablespoons ketchup
1/ 2 teaspoon salt
1/ 2 teaspoon dried rosemary, crushed
1/ 4 teaspoon dried sage leaves (optional)
1 pound ground beef
4 hamburger buns, split
Optional toppings: lettuce leaves and tomato slices
Method:
In a small bowl, mix cheddar cheese, cream cheese, parsley and 1 teaspoon mustard. In another bowl, mix chives, bread crumbs, ketchup, seasonings and remaining mustard. Add beef; mix lightly, but thoroughly.
Shape mixture into 8 thin patties. Spoon cheese mixture onto the centre of 4 patties; top with remaining patties, pressing edges firmly to seal.
Grill burgers, covered, over medium heat or broil 4 in. from heat until a thermometer reads 160°, 4-5 minutes on each side. Serve on buns with toppings as desired.