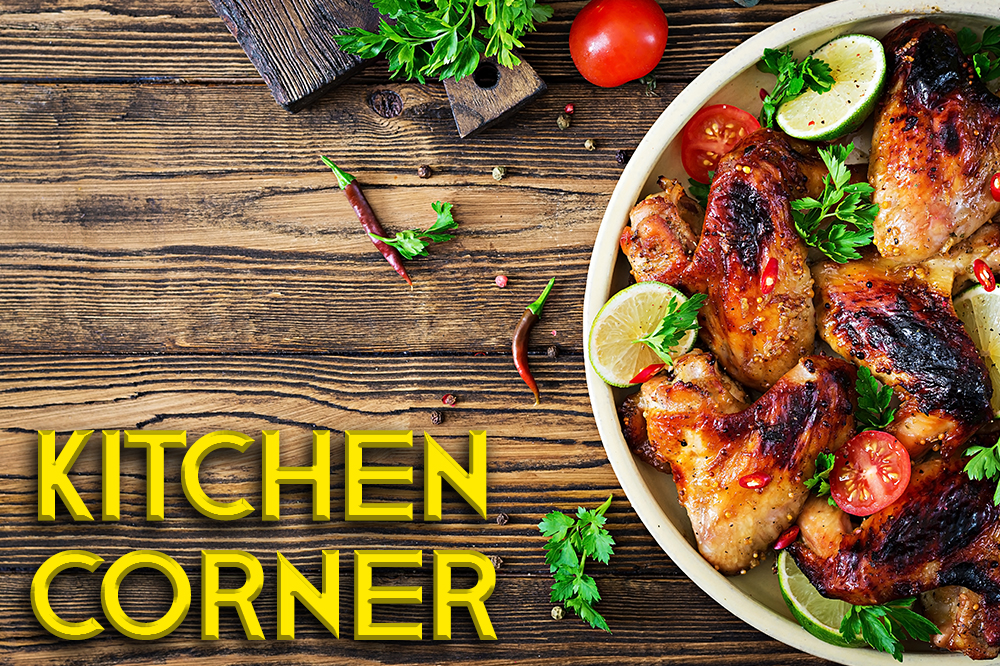 Kitchen Corner
October 12, 2021
Freezer friendly Breakfast Wrap
When I have time I like to make breakfast wraps with anything that I feel like or have in my kitchen. Most people will use wraps, but I like to use roti skins, as they are larger and I prefer the texture. There is no limit to the ingredients you can put in them, so let your taste buds run wild. An example of the breakfast wrap I make is below.
You will need:
1 Roti Skin of choice
Eggs
Chicken mince meat
Cheese
Tomato (sliced)
Sweet pepper
Onion
Method:
Let the Roti skin thaw so it doesn't break when you open it. Warm it in the oven, microwave or frying pan for a few seconds. Remove to a plate. Dice the onions and sweet pepper and add to a hot frying pan. Add a little all-purpose seasoning to the minced meat and fry until cooked with the peppers and onions. Crack eggs and fry as you like (you can also do an omelet). Once complete place the fried minced meat a little before mid-way of the dough along with the eggs and tomato. Place the cheese onto it so that it will melt. You then fold the out corners in towards each other, but not close enough to touch, only to protect the filling from falling out. Then take the corner at the beginning of the dough and continue to fold it over the filling until the entire thing is folded and looks like a roti. Just like that you have a breakfast warp that's perfect for eating on the go. You can switch it up with any meat you wish or go full vegetarian. You can pre do these wrap and freeze them by sealing in saran wrap and zip lock bag. Simply take it down to thaw and microwave or fry to reheat.