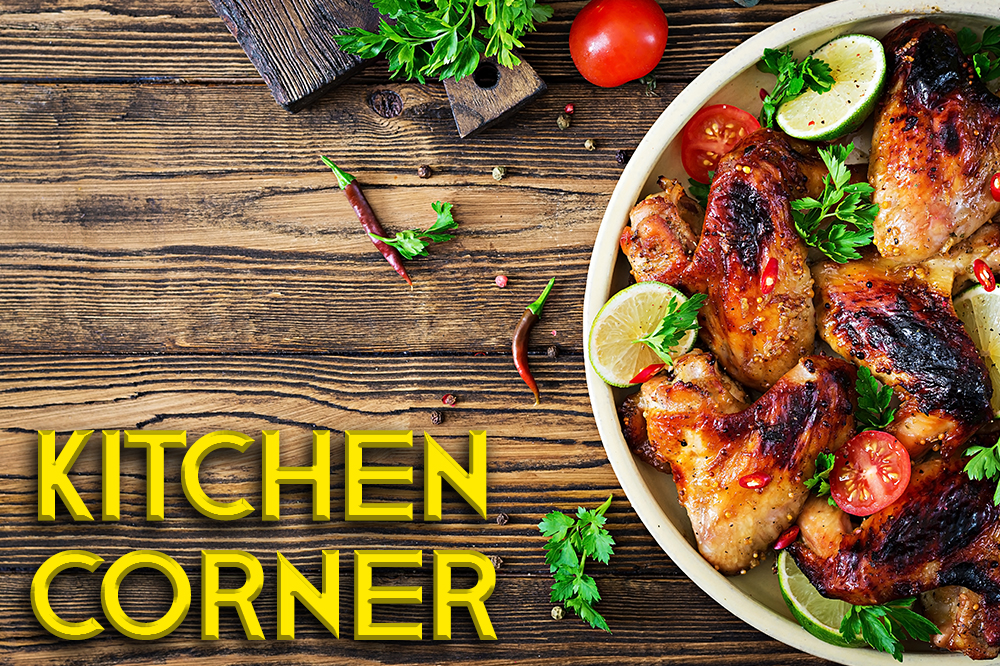 Kitchen Corner
September 28, 2021
Creamy Parmesan and Spinach Shrimp
In these times with Covid-19 out there I don't really go out to eat anymore, but that doesn't mean I don't have great meals. If you're feeling a bit down then you can definitely give this dish a try and make it a date night if you wish.
You will need:
1 1/4 lbs shrimp (21/25), peeled and deveined
1 tsp dried basil
Salt and freshly ground black pepper
2 Tbsp butter, divided
1 Tbsp minced garlic (3 cloves)
3/ 4 cup low-sodium chicken broth (or homemade chicken broth)
1/ 2 cup heavy cream
2 tsp cornstarch mixed with 1 Tbsp chicken broth
3 oz. baby spinach, chopped (2 packed cups)
1/ 2 cup shredded parmesan cheese
Method:
Sprinkle shrimp with basil, season lightly with salt and pepper and toss. Melt 1 Tbsp butter in a 12-inch non-stick skillet over medium-high heat. Add shrimp in a single layer and cook until bottom is pink, then flip and cook opposite side of shrimp until cooked through and pink, about 3 minutes total. Transfer shrimp to a plate, then melt remaining 1 Tbsp butter in same skillet over medium heat. Add garlic and saute until just lightly golden brown, about 30 seconds, then pour in chicken broth. Add spinach and stir and cook until it starts to wilt, about 1 minute.
Stir in cream and cornstarch mixture and cook, stirring constantly, until mixture starts to simmer and thicken slightly, about 2 minutes. Stir in parmesan cheese and cook until cheese has melted, season lightly with salt if needed. Remove from heat and toss in shrimp. Serve over spaghetti or spaghetti squash if desired.
Tip: You can substitute the heavy cream for some evaporated milk or even a few table spoons of cream or mushroom soup. I also add a few dashes of white wine to the sauce as it's on the fire as well.