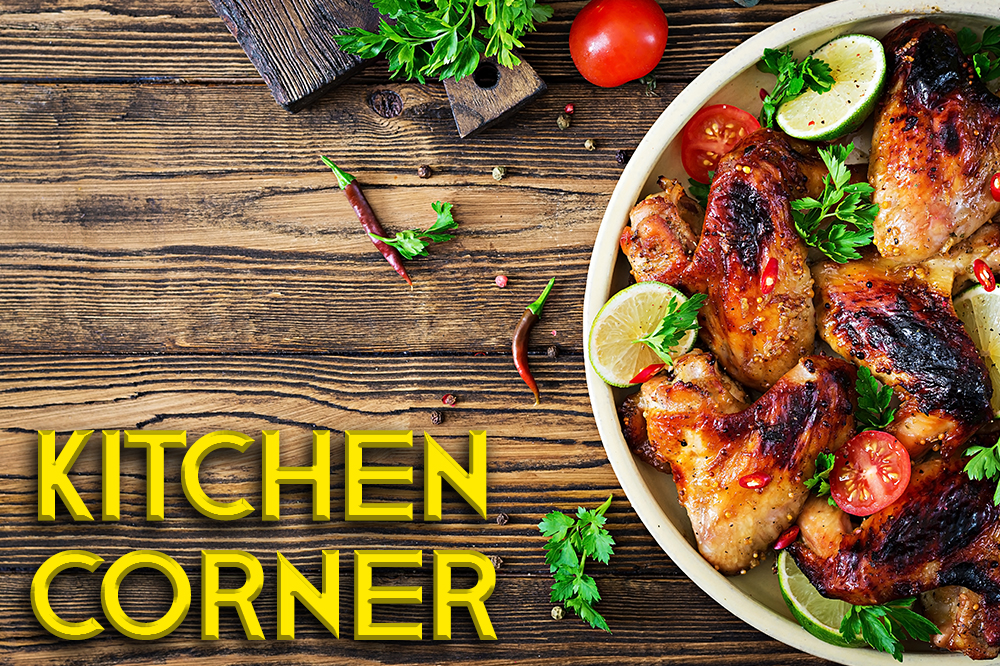 Kitchen Corner
September 21, 2021
Crispy Chicken Tenders
I can't tell you how many times I have done chicken tenders for breakfast for my family; I just love when they are extra crisp and warm. Combined with some sweet chili sauce and I'm fully satisfied.
You will need:
4 chicken breasts boneless skinless
1 cup buttermilk
1 teaspoon hot sauce (optional)
2 large eggs beaten
2 cups flour
2 1/ 2 teaspoons salt
3/ 4 teaspoon pepper
1/ 8 teaspoon paprika
1/ 8 teaspoon garlic powder
1/ 8 teaspoon baking powder
Canola oil for frying
Method:
Cut the chicken breasts into four tenders each and soak them in a bowl with the buttermilk and hot sauce for 30 minutes. Add the eggs to one bowl and the flour and spices to a second bowl. Dip each piece of chicken from the buttermilk bowl to the flour mixture. Dip it into the eggs then back into the flour mixture. Shake excess flour gently off and put the chicken onto a baking sheet. Repeat with all the pieces. Heat the oil (three inches deep) in a frying pan on medium high heat to 350 degrees. Fry the chicken in small batches for 5-7 minutes or until golden brown.
Tip: I like to use the meat from the chicken thighs. To make buttermilk just add 1 tablespoon vinegar to 1 cup milk and let sit for 5 minutes.