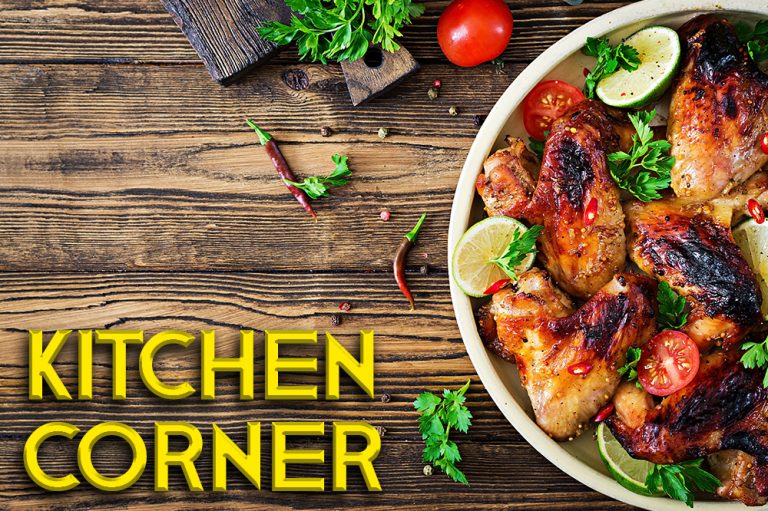 Kitchen Corner
August 31, 2021
Cinnamon Roll Pound Cake
You will need:
2 sticks butter softened
2 cups white granulated sugar
6 large eggs
2 1/ 2 cup all purpose flour
1 tsp. vanilla extract
1 tsp. baking powder
1/ 4 tsp. salt
Cinnamon Filling
1 cups brown sugar
3 tbsp. cinnamon
1/ 2 stick butter melted
Icing
2 cups powdered sugar
2 tbsp. milk

Method:
Cream white sugar and 2 sticks butter together until smooth. Add in 6 eggs, then blend remaining cake ingredients until smooth. Set aside.
Preheat oven to 350 °F and grease loaf or Bundt pan.
Combine all cinnamon filling ingredients including melted butter in a separate bowl. In greased pan layer the cake like so; pour 1/3 of cake batter, 1/2 of the cinnamon filling, 1/3 of cake batter, remaining cinnamon filling, and remaining of the cake batter. Bake for 60 minutes or until toothpick comes out clean.

Icing
Make icing by combining all icing ingredients together. I like a thicker icing, so add the appropriate amounts of sugar or milk to reach your consistency. Remove cake from oven and let cool, so it is warm to the touch before pouring on the icing.