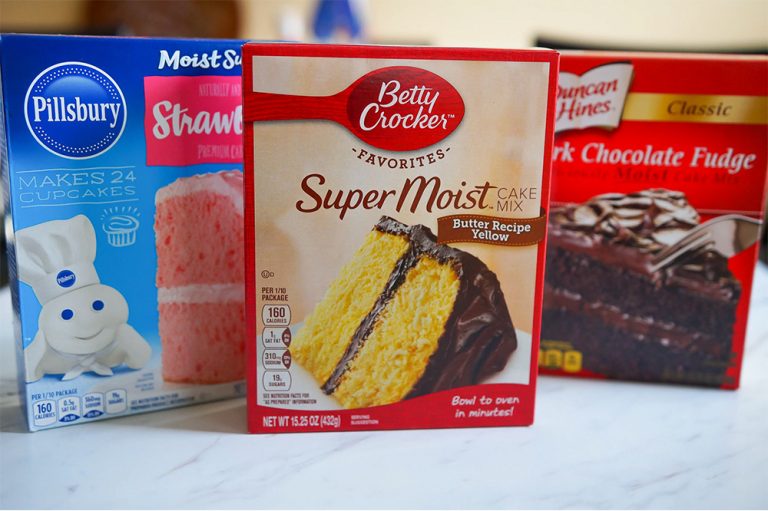 Kitchen Corner
August 17, 2021
Cake Mix guide
I know a lot of persons have some negative things to say about cake mixes, but you surely can't say they don't taste good. Sometimes when I am looking to make something for desert on a Sunday afternoon, I would just slip in one of these quickly and save myself a lot of time and effort and get great results every time.
Especially if I'm making a little something for kids, because trust me, kids could care less if it's homemade or not. There are a lot of brands on the market now, so I'm going to give you a heads up as to the ones in my opinion are good. The higher tier brands are Betty Crocker and Duncan Hines. With these brands the extra dollars are definitely noticed.
They rise a bit higher and are definitely more moist. Some of them may even have the pudding in the mix. That simply means it's going to be richer in flavour and texture. Pillsbury is also a great brand. It's not as expensive as the other brands, but still a great product with lots of flavour options and great taste. I have also had a great experience with the IGA brand of cake mixes which will be the cheapest and safest brand you can buy. The ones that I never buy anymore are the Surefine Brands. They are not as moist and taste is very basic. Even when you follow the instruction as the box says the cake sometimes shrinks and looks weird in my opinion. I see there are some other brands on the market now, like Kent, etc. I have never used those so I can't rate those.
For those of you who would prefer to have your cake mixes with a bit more body you can follow the ingredients below.
You will need:
1 box cake mix
1 stick butter (1/ 2 cup)
4 eggs
1 cup milk.
Mix it all together and bake as the box says.
So before you write off cake mixes, try the adjusted mix and let me know what you think.