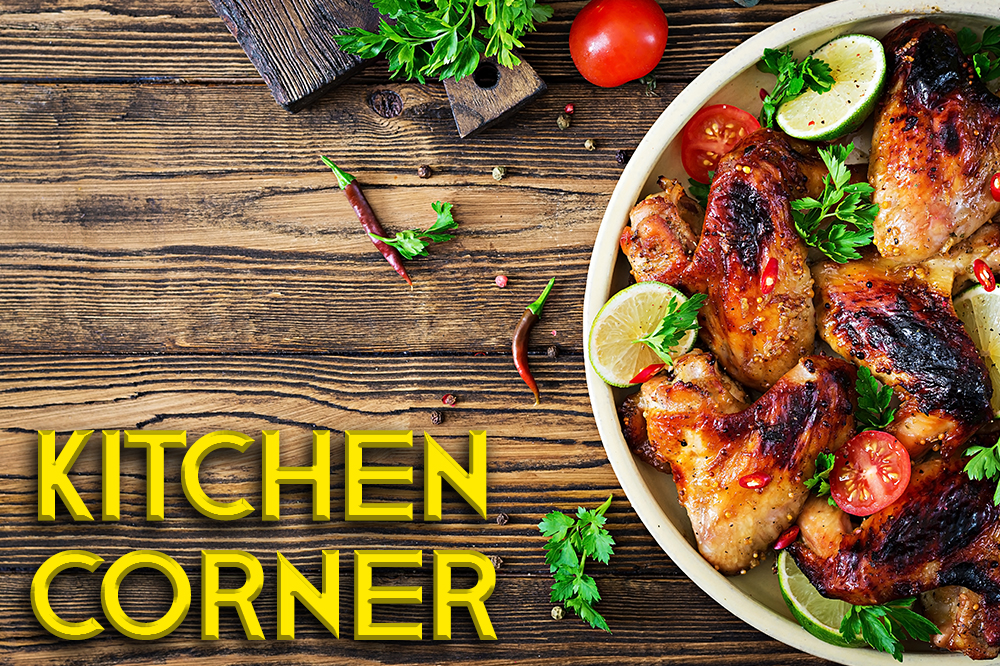 Kitchen Corner
August 10, 2021
Pumpkin Roll with Cream Cheese filling
I always thought it was so weird, because I don't really like pumpkin, but I love pumpkin dishes, like pumpkin fritters, cake and of course pumpkin roll. If you are thinking it may taste or even smell like pumpkin you are wrong. All you get are the smells of delicious spices. Give it a try.

You will need:
3 large eggs
1 cup granulated sugar
3/ 4 cup all-purpose flour
2/ 3 cup pumpkin puree
1 teaspoon baking soda
1/ 2 teaspoon ground cinnamon
1/ 4 teaspoon ground nutmeg
1/4 teaspoon ground ginger
Powdered sugar for dusting
Filling:
8 ounces cream cheese, softened
2 tablespoons butter, softened
1 cup powdered sugar
1 teaspoon pure vanilla extract

Method:
Preheat oven to 375°F. Line a 15"x10" jelly roll pan with parchment paper or wax paper, set aside.
In a medium bowl whisk together your eggs, sugar, flour, pumpkin, baking soda, cinnamon, nutmeg, and ginger until no lumps remain. Pour the batter into your prepared baking pan and spread it out to the sides. Bake for about 10-15 minutes or until the top springs back when touched, remove from oven. Liberally sprinkle the hot cake with powdered sugar. Place a tea towel that is slightly larger than your cake over top. Top with a cooling rack or larger baking sheet on top of that.
Hold the stack together firmly and flip the cake over onto the cooling rack. Remove the parchment paper. While the cake is still hot, fold the towel over the short edge of the cake. Slowly roll up your cake (with the tea towel inside) and leave it rolled until it is completely cooled about 1-1 1/2 hours. Meanwhile to make your filling, beat your cream cheese in a medium bowl until it is light and fluffy.
Add your butter, powdered sugar and vanilla and continue to beat until smooth, set aside. Carefully unroll your cooled cake roll, remove the towel and spread your filling all over the surface of the cake. Then roll the cake back up tightly. Wrap the cake in plastic wrap and refrigerate until chilled, about 1 hour. Once chilled, dust with powdered sugar, slice and serve.