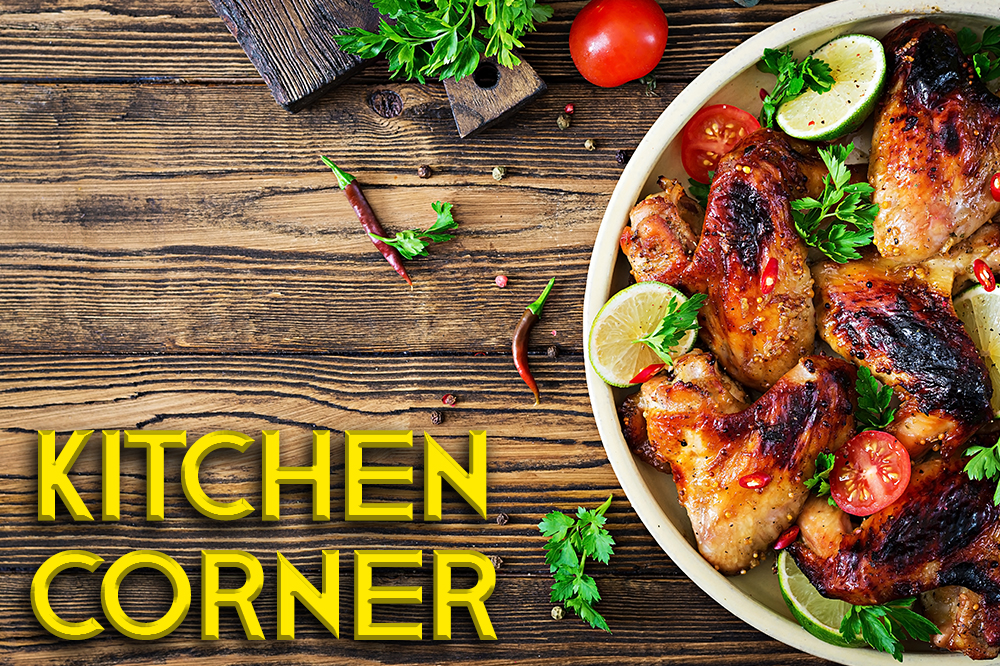 Kitchen Corner
June 29, 2021
Strawberry Cobbler
I love a nice gooey strawberry cobbler on a Sunday afternoon, with a little whipped cream or ice-cream melting on it. It is so easy to make and I really do hope you guys give it a try.
You will need:
Filling:
1 bag frozen strawberry thawed (do not throw away the thawed water)
3/ 4 cup water
1/ 4 cup sugar
1/ 2 tablespoon lime juice
3 tablespoons cornstarch
2 tablespoons water
A few drops red food colouring
Crust:
3/ 4 cup flour
1/ 4 cup sugar
3/ 4 teaspoon baking powder
1/ 4 teaspoon baking soda
1/ 4 teaspoon salt
1/ 4 cup butter
1 teaspoon cinnamon
1/ 2 cup milk or buttermilk
Method:
Combing water and sugar in pot and bring to a boil. Add the strawberry into the boiling water and let simmer for a few seconds. Mix the 2 tablespoons water and cornstarch together. Put the pot on low and add the cornstarch mix to the pot stirring constantly. As it thickens you will see it become transparent. Add the lime juice last. Preheat the oven to 400°. In a large bowl combine flour, sugar, baking powder, baking soda, cinnamon and salt. Using your fingers or pastry blender, cut in butter until crumbly. Using fork, stir in milk just until blended. Pour the strawberry mix into a 9×9 dish. Spoon the crust over the fruit covering completely. Bake for 30 minutes or until it is golden brown. Let cool and serve warm with any topping you wish.
Tips: To make butter milk you add 1/ 2 tbsp vinegar or lime juice to 1/ 2 cup full cream milk and let sit for about 5 minutes. I use the PJ Farms bag from massy for under $10.