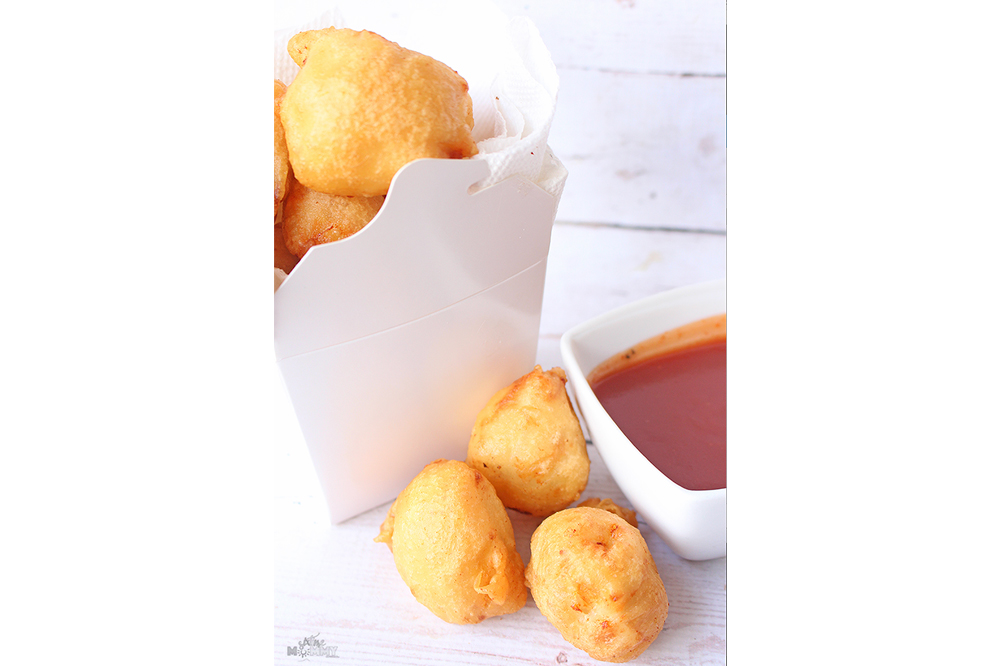 Kitchen Corner
December 10, 2019
Chinese Chicken Balls with sweet and sour sauce
I love anything you can take up with a toothpick at a party. So here is one that fits just fine.
You will need:
1 cup flour
1 cup cornstarch
1 tbsp baking powder
1 tbsp garlic powder
1 tsp salt and pepper
2 cups water
Sweet and Sour sauce (recipe below)
Method:
Mix all dry ingredients together thoroughly and add 1 cup of water. Stir together gradually adding the remaining water until you get a smooth and creamy batter. Set aside. In a medium/ large pot, heat 4 cups of oil.
Chicken Balls:
Cut 6 boneless, skinless chicken breasts into bite-size pieces. Dunk chicken into the batter with a clean wet hand for maximum coverage of batter. Carefully drop battered balls into hot grease. (When they float back
up to the top, give them
a spin). Cook until
golden brown all around and scoop them into a paper towel lined bowl. (I like the containers though).
Homemade sweet and sour sauce
You will need:
3/ 4 cup brown sugar
4 tablespoons ketchup
1/ 2 cup white distilled vinegar
1 tablespoon soy sauce
1 teaspoon garlic salt
Method:
Mix all ingredients together in a saucepan on the stove and heat on medium high heat for 10 minutes. Continue cooking on this temperature until the sauce has reduced a bit and reached a thicker consistency. Once the desired thickness has been reached, remove from the stove and allow it to cool. As it cools it will thicken a bit more. Store in the refrigerator for 3 weeks in between uses.
Tip: You can use any part of the chicken you wish once it can be deboned. Any dipping sauce is fine as well.