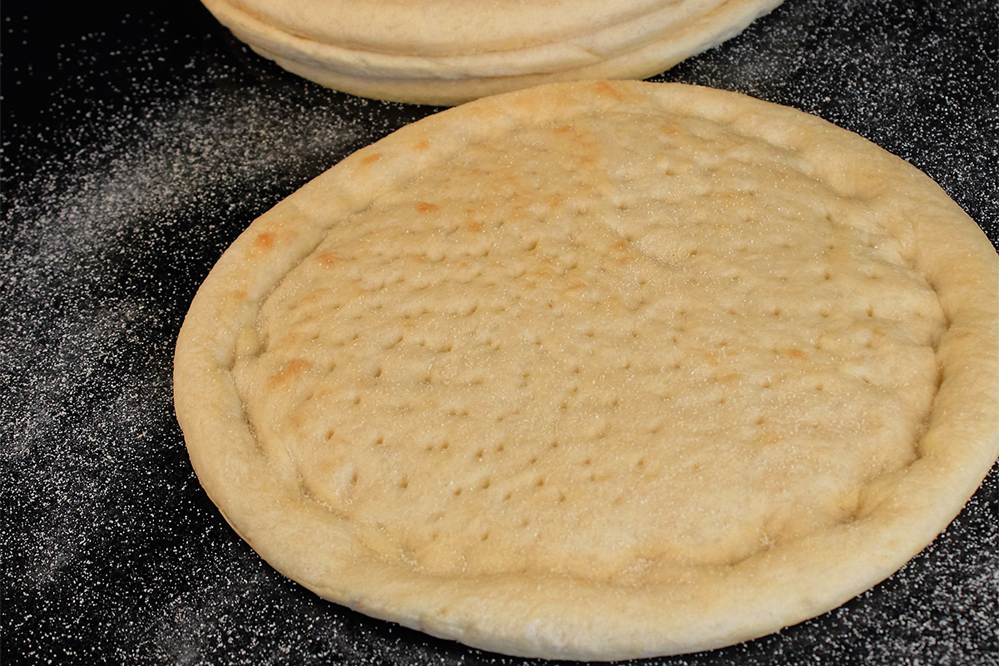 Kitchen Corner
August 20, 2019
Frozen Pizza Dough
Normally I get up in the morning and go through the process of making a pizza dough, let it raise and bake with the toppings that the family like. I find it very tedious at times and with school reopening soon I plan to cut down my time by making the dough in batches, baking and freezing them. I have attached my personal pizza dough recipe that I use and we will go through this process together. This recipe makes 2 regular sized pizzas.
You will need:
1 1/ 4 teasp yeast
1 1/ 3 cups water – warmed
3 1/ 2 cups flour, plus more if needed
2 tbsp oil
3/ 4 teasp salt
1 tbsp sugar
Oil and flour or cornmeal for dusting pizza pan
Method:
Combine water and yeast and let sit for 5 minutes. Combine other ingredients in a mixer and add liquid, then mix until dough is sticky, but manageable. If your don't have a mixer then simply put the flour on a counter or in a large bowl. Make a well in the middle and add all the other ingredients. Knead until it is all combined. Coat the area that you are going to let the dough rise with oil. Let rise. Roll out dough a little and place on a coated pizza pan. Stick holes in the dough with a fork. Bake at 475 degrees for about 10 minutes or until the crust is lightly brown. Remove from the oven and carefully loosen the crust from the pan using a spatula. Let cool, lightly wrap in plastic and set aside flat in your freezer. When you are going to use it, take it out and let thaw. Place your sauce and toppings and bake at 400 degrease for 15 minutes or until everything is melted and sizzling.
Tips: Bake your dough until lightly brown or when you bake with the toppings; your crust might get burnt.