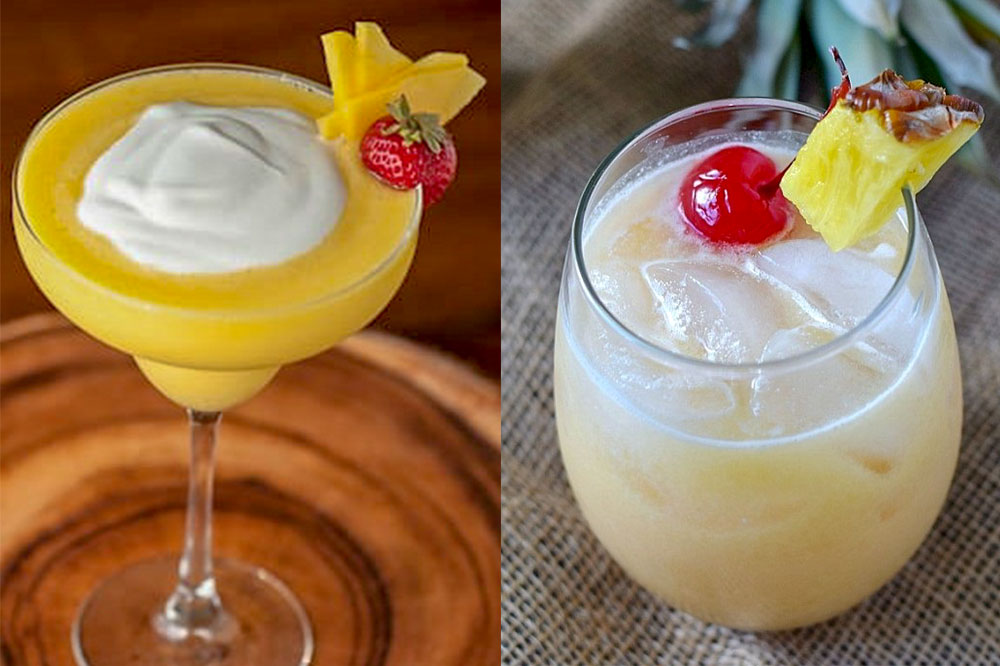 Kitchen Corner
July 3, 2018
Carnival drink up
The carnival season is here and an atmosphere of partying is everywhere. If you are looking to do some casual drinking and want to try something different, then these are the drinks for you. Please drink responsibly.
Pineapple Rum Punch
You will need:
∑ 3 cups Ginger Ale
∑ 3 cups pineapple juice
∑ 1 cup Malibu rum
∑ Fresh pineapple chunks
∑
Method:
Mix together ginger ale, pineapple juice and Malibu rum over ice. Serve with skewers of fresh pineapple chunks as garnish.
Tropical Pain Killer
You will need:
2 Ounces dark rum
1 1/ 2 Ounces coconut milk
3 Ounces orange juice
3 Ounces pineapple juice
Pineapple wedge and cherry to garnish (if desired)
Method:
Fill cocktail shaker or cup with a lid about half full with ice cubes. Add all ingredients, seal and shake. Pour into a small cocktail glass filled with ice and serve.
Mango Coconut Daiquiri
You will need
1 large fresh mango
2 tablespoons sugar
Squeeze of fresh lime juice
6 ounces coconut rum
Topping:
1 teaspoon coconut cream
2 tablespoons heavy whipping cream
1 teaspoon coconut rum
1 teaspoon sugar
Method:
Peel and slice the mango. Thinly slice mango and set aside in bowl. Sprinkle sugar over fruit and squeeze lime onto mango as well. Allow fruit to soften for at least 30 minutes to allow the sugar to extract as much juice as possible. To make the daiquiri, combine sweetened mango and all the juice in the blender with coconut rum and a big handful of ice. Blend until smooth. To make the topping, whisk coconut cream, heavy whipping cream, sugar and coconut rum together until light and fluffy. Garnish with fresh mango and a bright beautiful berry.