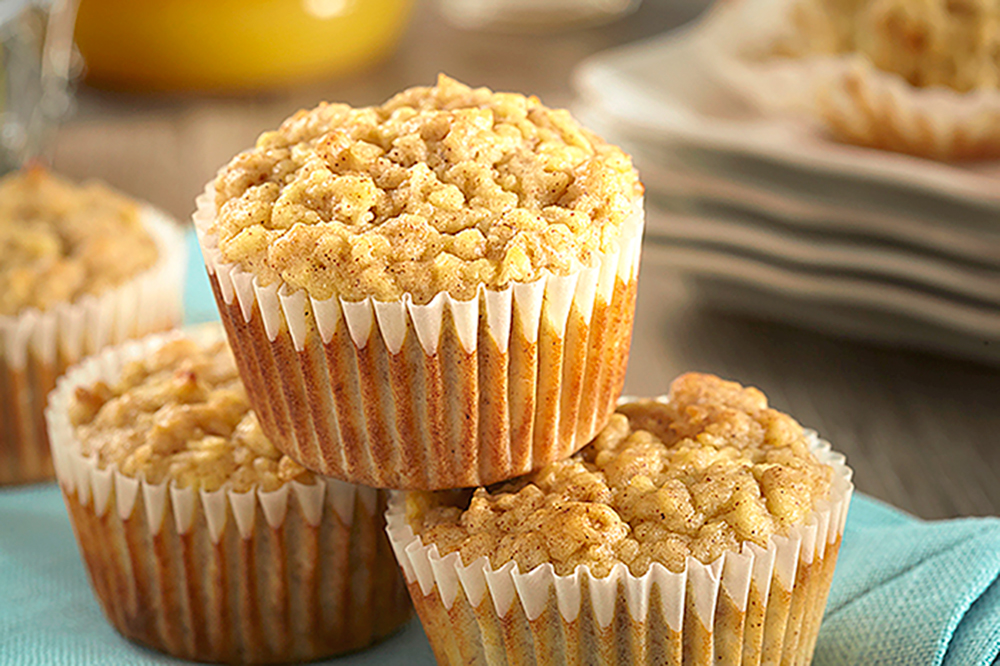 Kitchen Corner
May 22, 2018
Apple Granola Muffins
I love a good muffin for breakfast with my coffee. Instead of the regular bread or cereal, give this recipe a try and have a better breakfast.
You will need:
1 cup flour
1 cup old-fashioned or quick-cooking oats
2 tsp. Baking Powder
1 tsp. ground cinnamon
1/ 4 tsp. ground nutmeg
2 eggs
1/ 2 cup Sour Cream (substitution below)
1/ 2 cup unsweetened applesauce
1/ 3 cup honey or 1/ 2 cup sugar
1/ 4 cup oil
1 cup grated peeled apples (about 2) SELE
Method:
Heat oven to 400°. Combine first 5 ingredients in large bowl. Whisk all remaining ingredients except apples in medium bowl until blended. Add to dry ingredients;
stir just until moistened. Stir in apples. Spoon into 12 paper-lined muffin cups. Bake 15 to 20 minutes or until toothpick inserted in centers comes out clean.
Tip: If you don't have sour cream, use half cup yogurt and half tsp baking soda. Plain Greek yogurt is the closest in flavour and texture to sour cream. You can also use butter milk or cottage cheese.