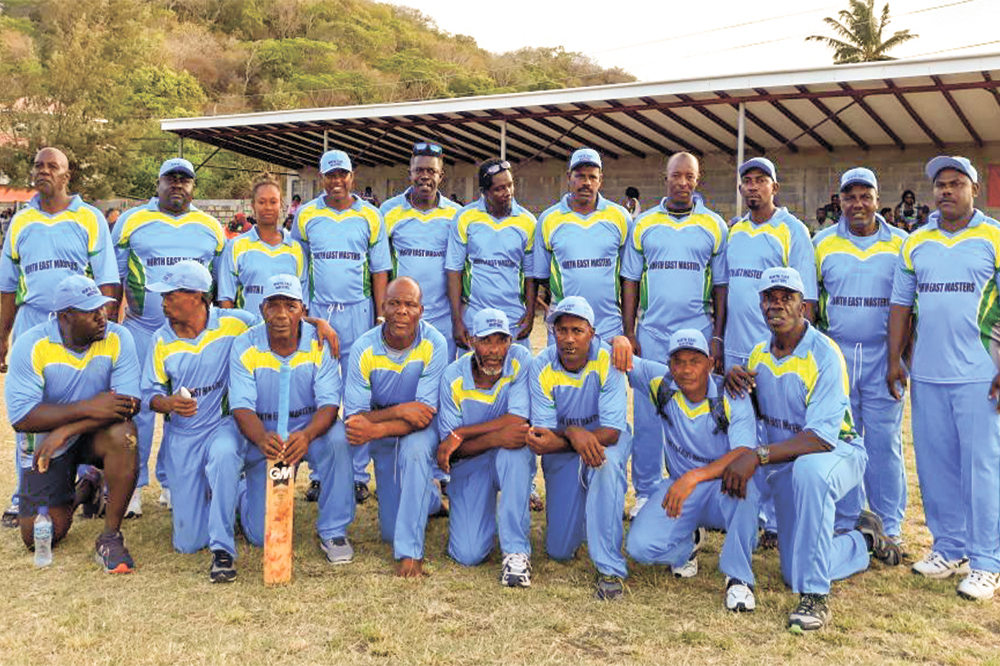 North East surrenders Carriacou cricket title
VINCENTIAN OUTFIT North East, failed in their bid to retain the Carriacou masters 20/20 cricket festival championship, beaten by New York masters, in last Sunday's final, played at the Hillsborough Recreational Ground.
In a replay of last year's final, New York Masters, after winning the toss, chose to bat, posting 227 for 1 from their 20 overs.
Former Jamaican players Dixeth Palmer and Delroy Morgan, along with Sudesh Dhaniram, minted New York masters' tally.
Dixieth Palmer, a former Jamaica player, plundered 12 fours and 5 sixes in his 96 not out, while Delroy Morgan, another former Jamaica batsman, scored 48, which included 7 fours and 2 sixes.
Dhaniram, a former Guyana and USA player, blasted 73 not out, punctuated with 4 fours and 7 sixes.
North East fought valiantly, but fell short by 30 runs, shackled for 197 for 9 from their allotment of 20 overs.
Olanzo Jackson, 38, Deighton Butler, 33, Cassius Welcome, 23 and Joseph Medford, 20 not out, were North East's main contributors with the bat.
Mahadeo Bhodoe had 2 for 24, Dhaniram followed up his batting, taking 2 for 39 and Richard Staple took 2 for 42.
Apart from North East, three other Vincentians outfits, RSVG Police, LOG Masters and Mustique Masters, competed in the ninth edition of the festival.