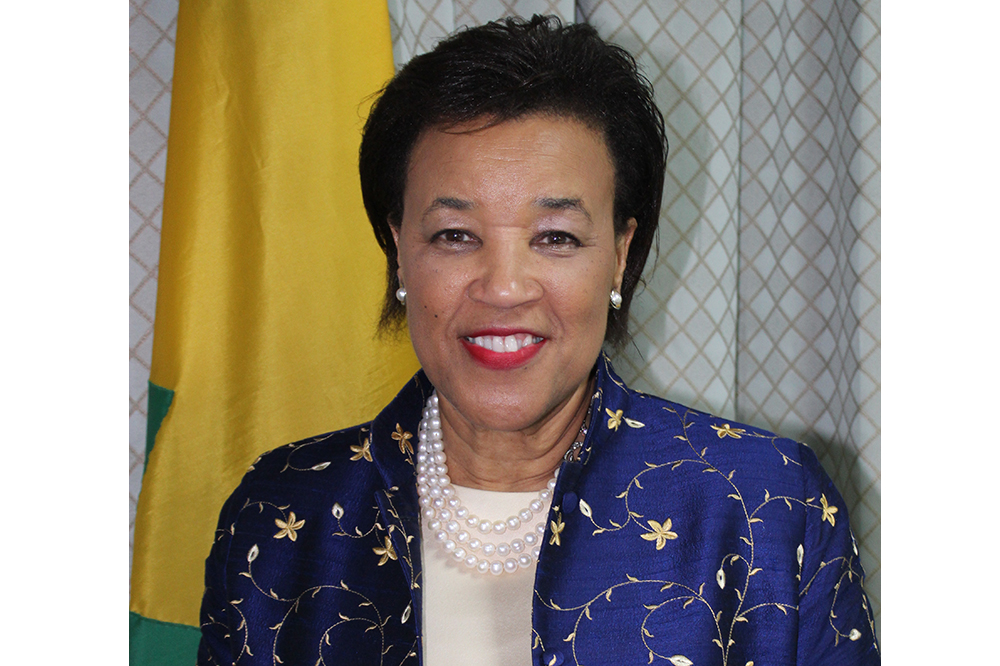 2018 Hurricane Season likely to have above average activity
THE 2018 HURRICANE SEASON begins on June 1 and forecasters have predicted an approximately 60 per cent chance of an above-normal hurricane season, a 35 per cent chance of a near-normal hurricane season and a 5 per cent chance of a below-normal hurricane season for the Atlantic basin.
And, Commonwealth Secretary General Patricia Scotland said on Monday April 30 that the recent Commonwealth Heads of Government meeting in London (April 16 to 20) not only endorsed a regenerative development approach for climate change but also came up with a Blue Charter.
Scotland was speaking at the conference room of the Ministry of Foreign Affairs in Kingstown, during a visit to St Vincent and the Grenadines (SVG). She is in the Caribbean where she is meeting with Caribbean leaders to explore the Commonwealth's role in minimizing the impact of extreme weather events as the region's hurricane season approaches.
The Blue Charter is a co-ordinated push to protect the ocean from the effects of climate change, pollution and over-fishing and will affect one third of the world's national coastal waters, helping to sustain livelihoods and ecosystems globally.
Scotland said that the Blue Charter will identify the things that nations must do to keep the ocean healthy. She noted that 31 Commonwealth member states are small and face the existential treat of climate change and we must all work together to curb the impact of climate change.
"We are about 32 days out of the next hurricane season and we are told that it will be as bad if not worse…we know that when Maria (13th named storm in 2017) left Barbados, she was only a force one hurricane, but when she passed over the seas, she got hotter and hotter so by the time she hit Dominica, where I am from, she was absolutely a five, but a monster five, if we had a way of evaluating it, she would have probably been a 10, and we know she devastated Dominica leaving 230 per cent loss of GDP, in her wake and we are determined to work together in making a difference," said Scotland.
She noted that the Commonwealth is looking at creating a vulnerability index, building back better after natural disasters and how to get tool kits to make these things happen.(LC)
COMMONWEALTH SECRETARY GENERAL Patricia Scotland