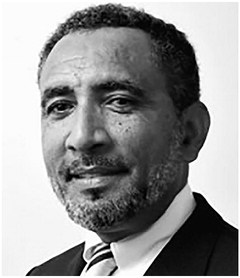 Our Readers' Opinions, Searchlight
April 24, 2018
Does Dr Godwin Friday hold a Canadian passport?
EDITOR: The SVG-TV News on line of 20/02/2018, under the caption: AIA CELEBRATES FIRST ANNIVERSARY OF OPPERATIONS WITH RALLY, states: "Meanwhile Prime Minister Dr Ralph Gonsalves accused Leader of the Opposition and President of the New Democratic Party (NDP), Dr Godwin Friday of being hypocritical, noting that it is time that he gives up his Canadian passport.
"Dr. Gonsalves said at the rally Saturday night, that his son, Finance Minister, Camillo Gonsalves gave up his US citizenship and persons who are serious about running this country must show similar commitment." A video of the newscast of Monday, 19th February, 2018, depicts Prime Minister Gonsalves making the statement.
IWitness News of 13/04/2018 under the caption: NDP SINGING 'PASSPORT MASTERS' SONG wrote: "Camillo Gonsalves said the Opposition Leader Godwin Friday has a third master: his Canadian passport. 'We have one Prime Minister. His name is Ralph Gonsalves. Not Justin Trudeau. So we go forward with one Prime Minister.'" The St Vincent and the Grenadines Constitution Order, 1979, under the caption: Qualifications for Representatives and Senators, Section 25, Subsection(1), states; Subject to the provisions of section 26 of this Constitution, a person shall be qualified to be elected as a Representative if, and shall not be so qualified unless, he – (a) Is a Commonwealth citizen of the age of twenty one years and upwards.
The statements alleging that Dr Friday is the holder of a Canadian passport were not made by a man on the street but by no lesser persons than the Prime Minister and Minister of Security, Ralph Gonsalves and the Minister of Finance Camillo Gonsalves.
It is difficult to believe that both these gentlemen have made such a statement against the Leader of the Opposition only for political picong or stagemanship. As far as I am aware, Godwin Friday was born a Vincentian who migrated to Canada as an adult. To date, I have not seen or heard a response from him. This is a Constitutional matter and should be treated as such. Dr.
Friday has been an elected member of Parliament for four consecutive terms since 2001. To simply say : "It's time that he gives up his Canadian passport" is an insult to the electorate. It is not a choice of Dr. Friday. He owes it to the electorate to give an explanation if in fact he does hold a Canadian passport.
Matthew Thomas
OPPOSITION LEADER Dr Godwin Friday