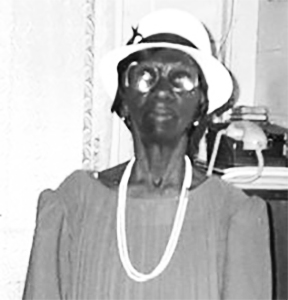 In Memoriam/Acknowledgement
August 13, 2021
In Memoriam – Maude
Loving memory of
Maude Garraway
of Largo Height
departed this life 16th August 2007.
Mother in heaven
If roses grow in heaven lord, please pick a bunch for me
Place them in my mother's arms and tell her they're from me
Tell her that I love and miss her, and when she turns to smile
Place a kiss upon her cheek, and hold her for a while
Because remembering her is easy I do it
every day
But there's an ache within my heart that will never go away.
Blessed love from daughter Joy Garraway, grand children Cher Cher and Sunkie, Dinky also great granddaughter NaNa.