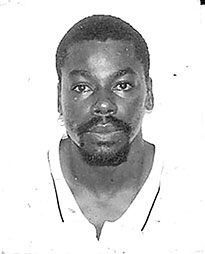 In Memoriam/Acknowledgement
August 13, 2021
In Memoriam – Basil
In Loving Memory of
the late
Basil a.k.a Sick youth Ellis
of Redemption Sharps/ Chateaubelair
Sunrise: 12.8.1973
Sunset: 6.8.2011
Its ten (10) years since you left us.
The Lord called me to rest my tired body.
I'm so sorry to leave you my love ones behind,
the master's voice was so clear from over yonder and
answer to his calls, never get to hug you or kiss you goodbye
but someday we will meet on heaven glory train.
Sadly missed by mother Shirley, father Bertrim, children: Shellece, Junior, Joy, brothers, sister, aunts, uncles, nieces, nephews, soul mate Annis, other relatives and friends
May your soul R.I.P in the sweet arms of your saviour till we meet again.