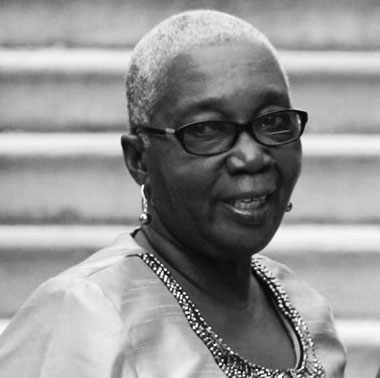 In Memoriam/Acknowledgement
April 9, 2021
In Memoriam – Mrs. Isola Carmina Liverpool
The family of the late
Mrs. Isola
Carmina Liverpool
formerly of Frenches (including Alma Abraham-Lewis, Sarita Crozier, and Cuthbert Lavia), would like to express our deepest appreciation for everyone's sympathy as we mourned her loss. The shared memories from all of you at the visitation and funeral, along with the many phone calls, flowers, cards, gifts of food and service, and words of condolence have meant a great deal to us all.
We would especially like to thank The Ever-Ready Funeral Home and its employees (particularly Ms. Weekes) for their professionalism and caring arrangements. The Rt. Rev. Leopold Friday did a wonderful job honoring our mom's life. We would like to say a special thank you to Mr. Emmerson Holder and Ms. Marcel Holder, who stepped in to help at every occasion. Emmerson's kindness, generosity, and friendship meant a great deal to our mother during her lifetime, and we are forever thankful for his unwavering support.
To everyone who reached out to us during our time of mourning, we are grateful for your continued support and love during our time of need. Our mom/our "old queen," Mrs. Isola Liverpool, will be missed dearly by all who
knew her.
Thank you all.
~Debbie, Paul, Cathy, and Keba~