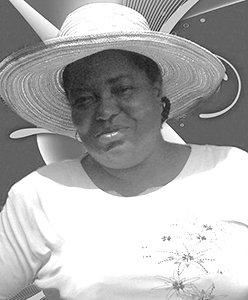 In Memoriam/Acknowledgement
May 31, 2019
In Memoriam – ANESTA OLLIVIERRE
In loving memory of our dear mother
ANESTA OLLIVIERRE
Sunrise 11.02.1987 – Sunset 28.05.2014
As we gather here today, as we lay flowers where you lay in remembrance of you, may you continue to rest in the arms of Jesus.
As we look upon your pictures, Sweet memories we can recall, Sitting in your Verandah, doing your puzzles and shelling peas which you then used to make your mouth watering, delicious signature soup for all to enjoy.
You had warm welcoming hands and a smile like a rose garden on a bright sunny day for all. That too is at rest.
You were our rock throughout our lives and made us what we are today, helping us to grow and learn.
"Thank you" would never be enough for everything you've done.
You were our comforter, our carer, our guarding angel and most of all our Dear MOTHER.
Without you our lives have never been the same. oh how our hearts ache
We love and miss you
Continue to rest in eternal peace.