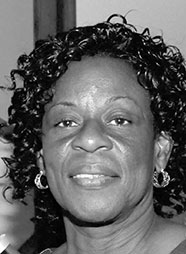 In Memoriam/Acknowledgement
June 22, 2018
Acknowledgement – Sonja Lewis
Sonja Lewis
The family of the late
Sonja Lewis wish to express our heartfelt thanks to the many friends and relatives, who sent wreaths, cards, visited, telephoned, prayed or in any other
way sympathized with us during our recent bereavement. It was greatly appreciated.
Those we love don't go away
They walk besides us everyday
Unseen, unheard but always near
still loved, still missed and very dear
May her soul rest in peace.