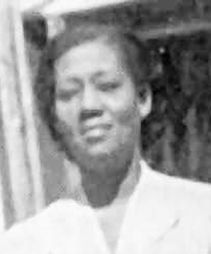 In Memoriam/Acknowledgement
March 29, 2018
In Memoriam – Enid B Morgan
Enid B Morgan
In loving memory of a dear
mother, Enid B Morgan
Departed on March 31st, 1996
Mom, my dear, it's been 22 long years
since you have gone to the great beyond.
Times don't pass without a teardrop falling.
You would always be missed,
never to be forgotten.
There's still that emptiness, surrounding us.
There's a great consolation,
knowing you are with the father above
brings us joy, peace and happiness.
Psalms 138:5 Yea, they shall sing in the ways of the Lord: for great is the glory of the Lord.
Sadly missed by her daughter Diana, grandchildren, great-grandchildren, nieces, nephews and many other relatives and friends.