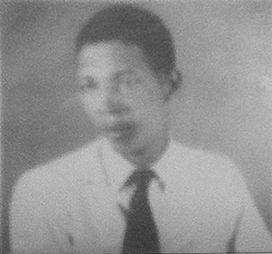 In Memoriam/Acknowledgement
March 9, 2018
In Memoriam – Simeon Beresford Clarke
Simeon Beresford Clarke
In loving memory of our beloved father, grandfather and great-grandfather Simeon Beresford Clarke of Richmond Hill, who departed this life on the 11th March, 1987.
As we look back over these 31 years that has sped by since you left us..
We remember fondly your unconditional love for us…
The way your teachings have shaped and molded our lives in a positive way…
You taught us by example, the value of hard work, good judgment, courage and integrity.
The sacrifices you made…
And for the simple things…love and laughter, smiles and the treasured times we shared.
We thank God, that he made you to be our Dad.
You knew how much we loved you and how much you meant to us.
Oh yes! Sometimes, we just look up, smile and say, "We know that was you, Daddy."
Lovingly remembered by your children: Marilyn, Alphonso, Nellie, Patricia, Brian and Curtis; your grandchildren and great grandchildren, in-laws, other relatives and friends in St Vincent and the USA. May you continue to rest in peace, Daddy dearest…